ROMOSS WF01 HEXA QC 2.0 QI WIRELESS FAST CHARGING PAD (SILVER)
Brief Introduction:
Wireless charging technology, it is also known as inductive charging, relying on the induction between the coils.
The current through the coil which produces magnetic resonance, and then through the coil converted into current.
The device produces the magnetic field which is called transmitting terminal, and the another device converts current which is called receiving end.
So as long as your phone has the built-in receiver, wireless transmission can be achieved.
If not, you should buy a wireless receiver for matching the usage.
Main Features:
-
Wide Compatibility
Suitable for Samsung Galaxy S8 / S7 / S7 Edge / Note 5 / S6 Edge+ / S6 Edge / S6 and other Qi-enabled devices
-
QC 2.0 TechnologyQC 2.0 wireless charger, need to match a QC 2.0 charger adapter to use together
, rapid charging, compatible with QC 2.0 supported smart phones and other mobile devices
-
Fast Charging
Wireless charging power is up to 9W, offers 2 times charging speed faster than other conventional products
-
Built-in Smart Identified Chip
Quickly responds and charges your phone as soon as the wireless charging pad touches your phone
Instantaneously inducts the wireless charging, improves the charging efficiency and saves time
Reverse polarity protection, when it comes to the reverse polarity, the chip inside will automatically identify and cut off the power of the reversed polarity circuit
-
No Wire, No Fuss
No longer need any cord to plug in or out, just place devices on the charging pad and you are free to enjoy your wireless and limitless charging experience
-
Water Resistant
Tight sealing by ultrasonic seamless assembly process, water resistant life
-
Multiple Protections
Over current, over voltage and overpower protections, etc. Never overcharge your battery or waste energy
Parameters:
Model: ROMOSS WF01
Coil: 1
Material: aluminum alloy, silicone
Input: DC 5V, 9V / 1.5A
Output: 5V, 9V / 1A
Output power: 9W
Charging distance: 5mm - 8mm
Conversion: 75 percent - 80 percent
Note:
- If your devices don't support QC, you also can use the charger, but the charging speed will be normal.
Package weight: 0.123 kg
Product Size(L x W x H): 6.80 x 6.50 x 0.45 cm / 2.68 x 2.56 x 0.18 inches
Package Size(L x W x H): 15.00 x 10.00 x 3.00 cm / 5.91 x 3.94 x 1.18 inches
Package Contents: 1 x Wireless Charger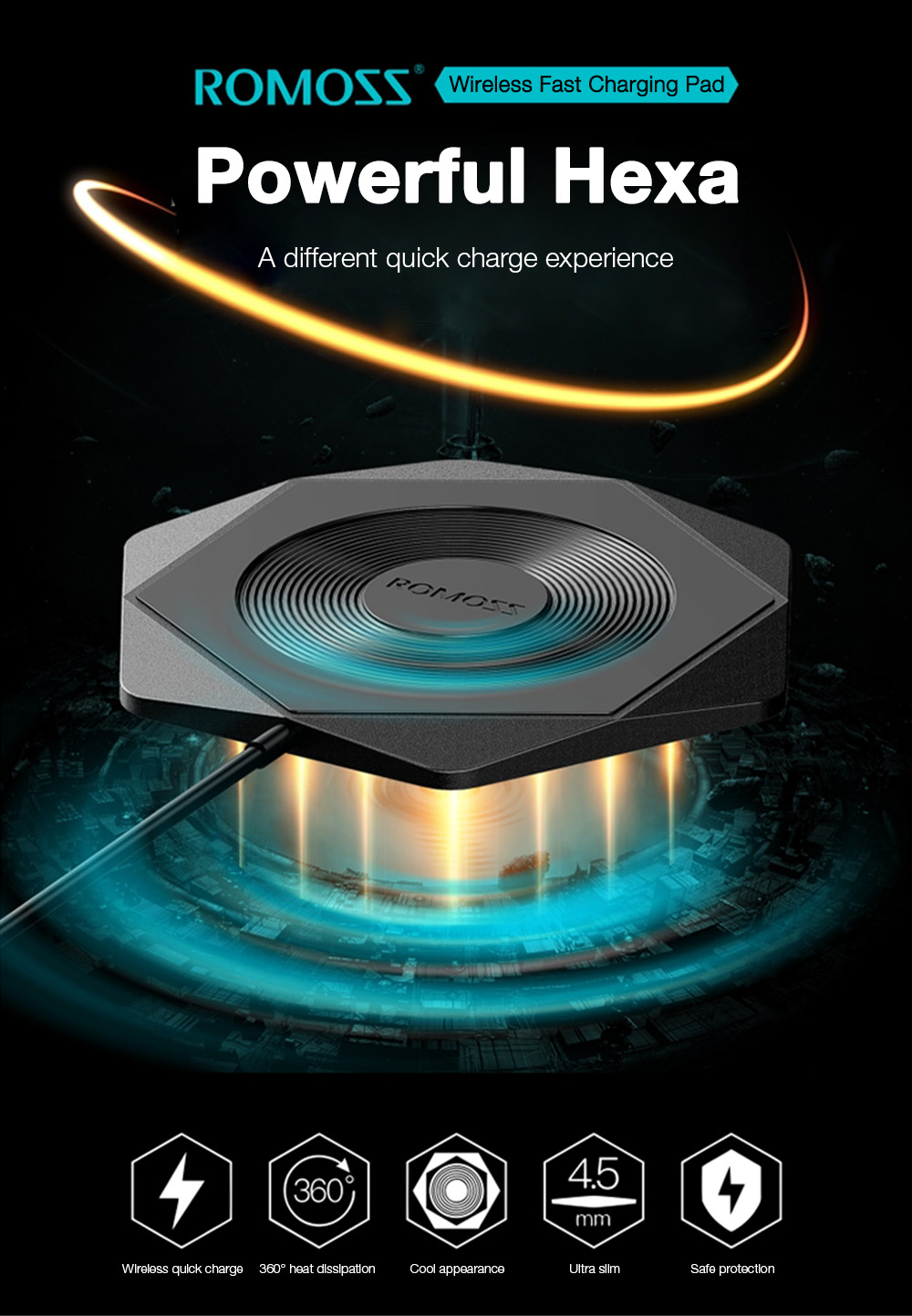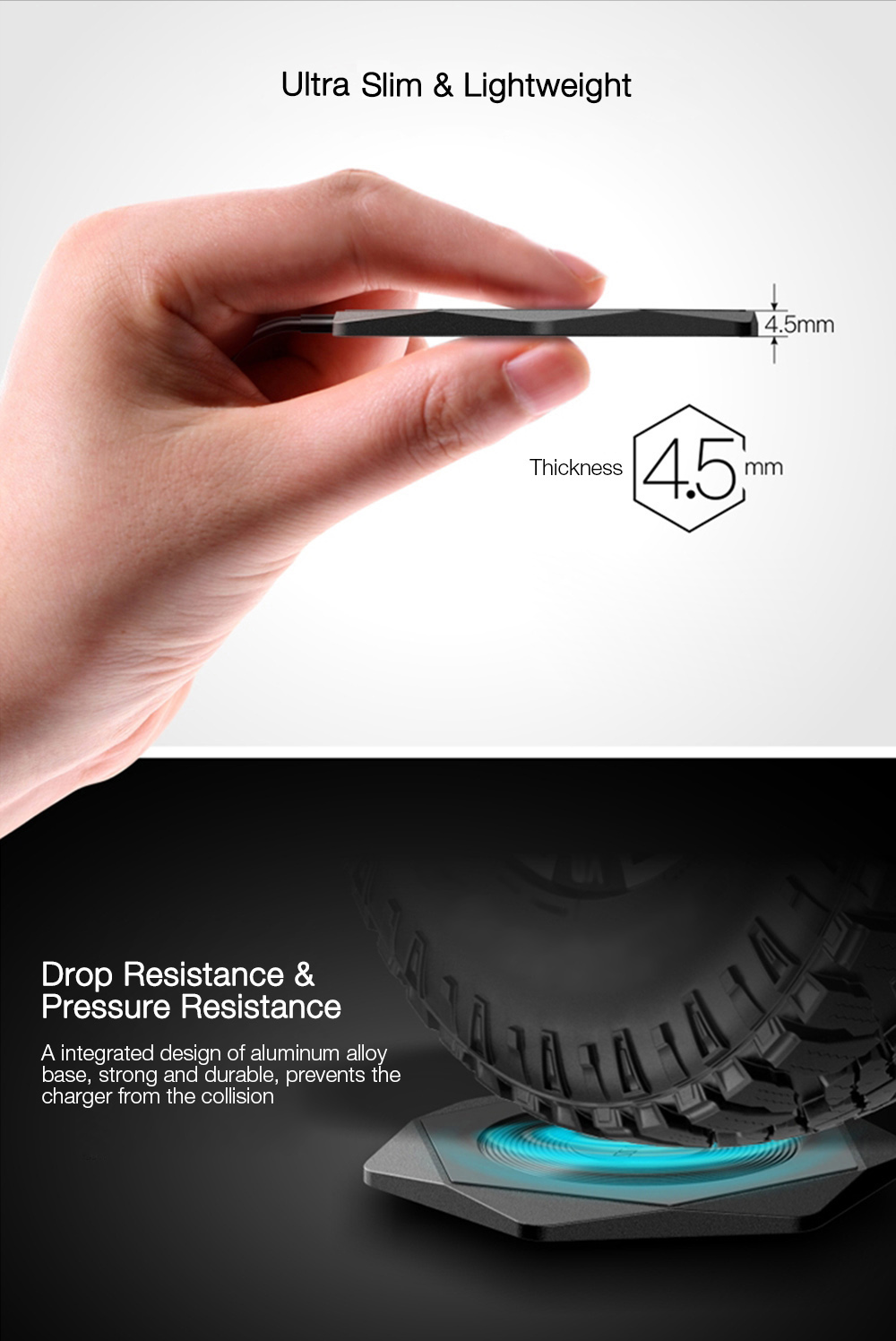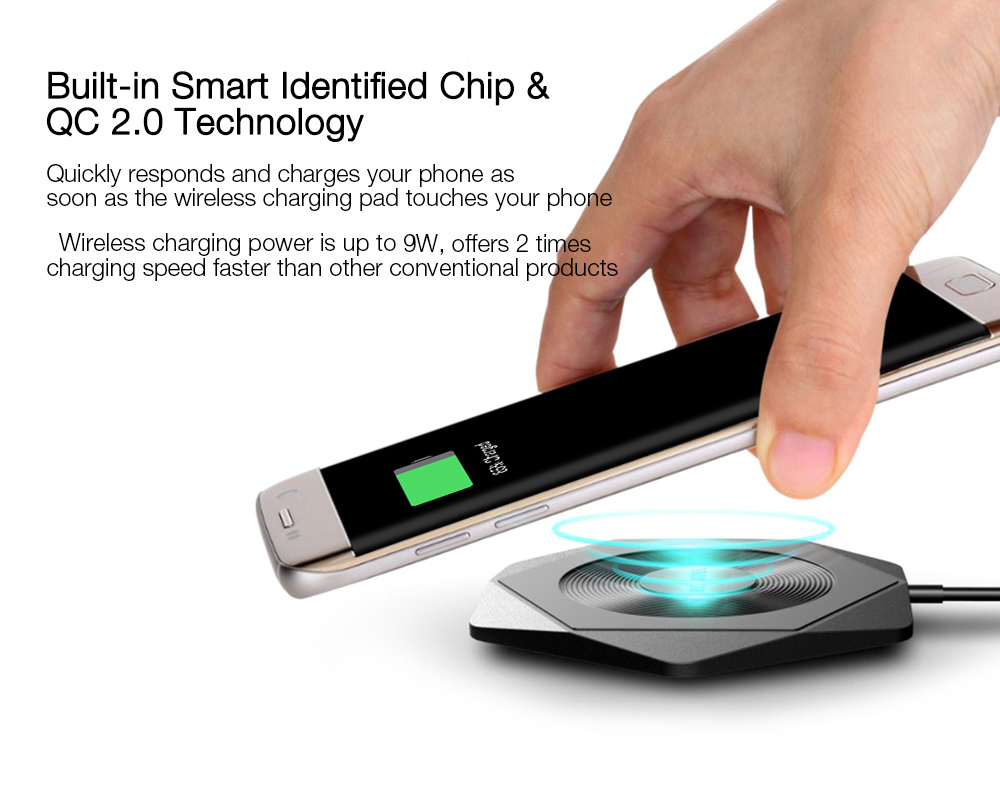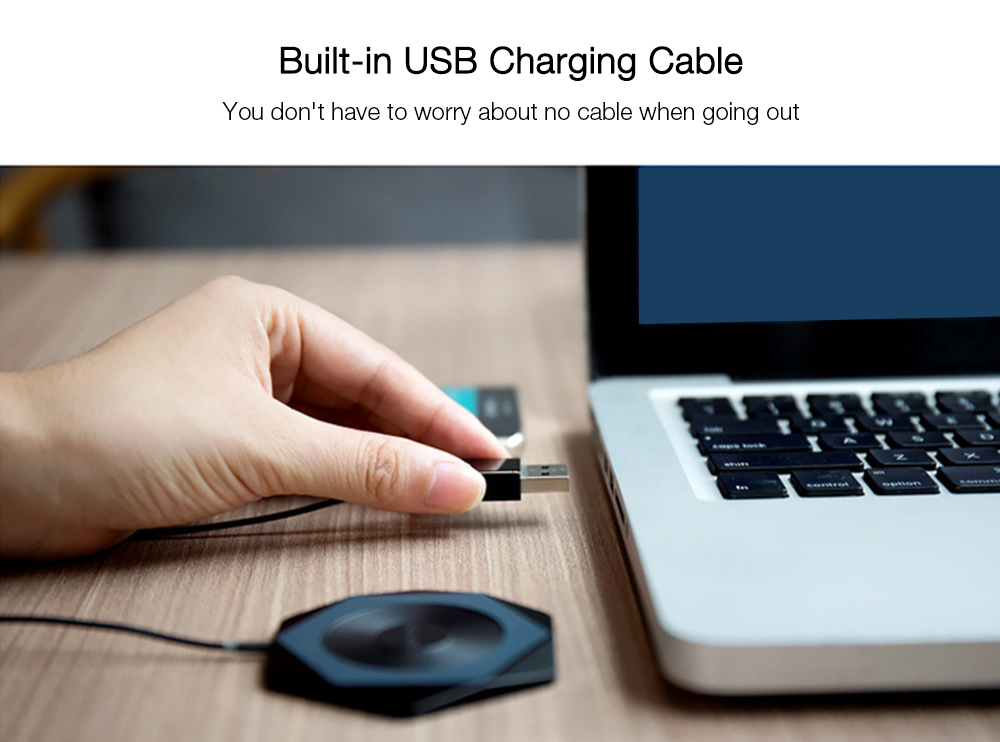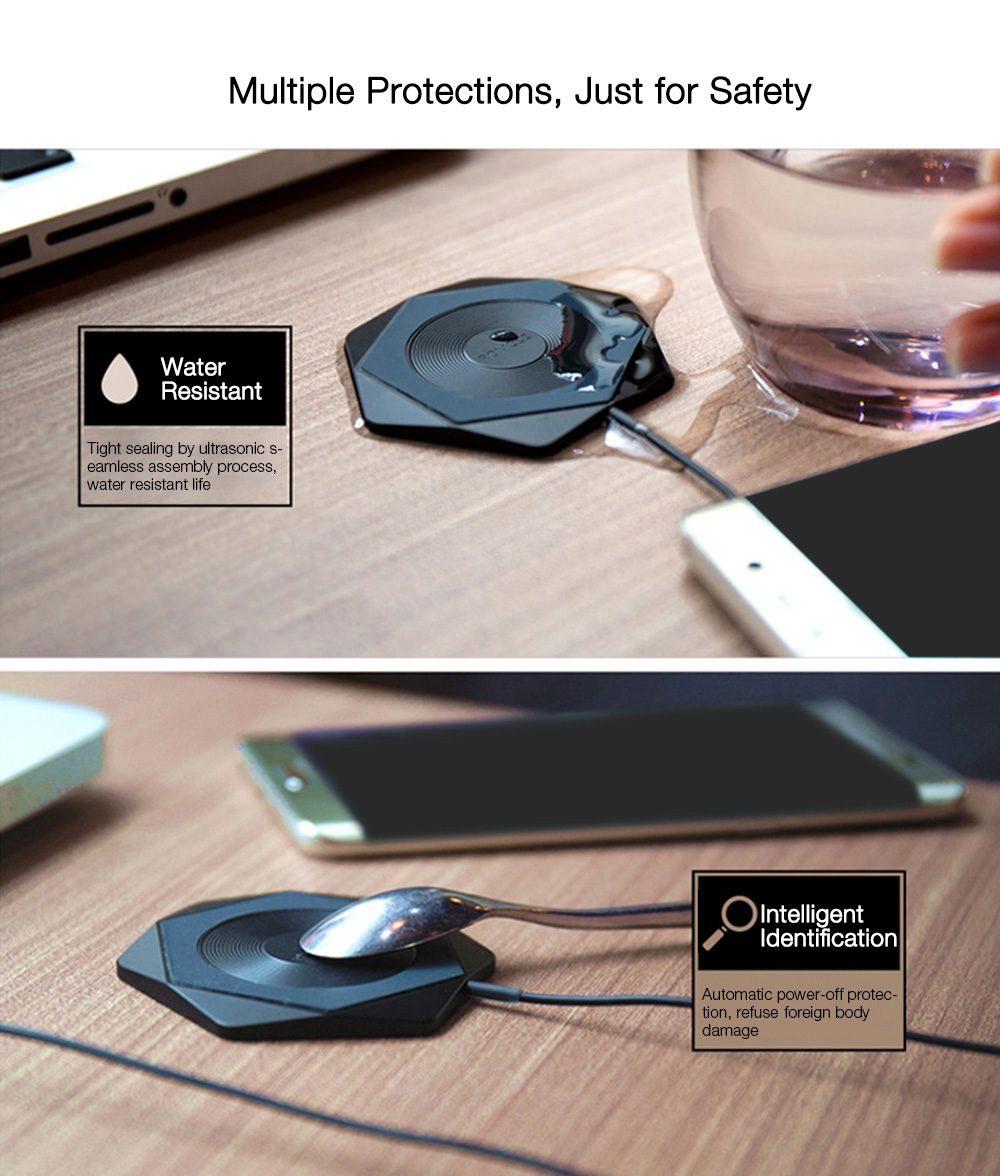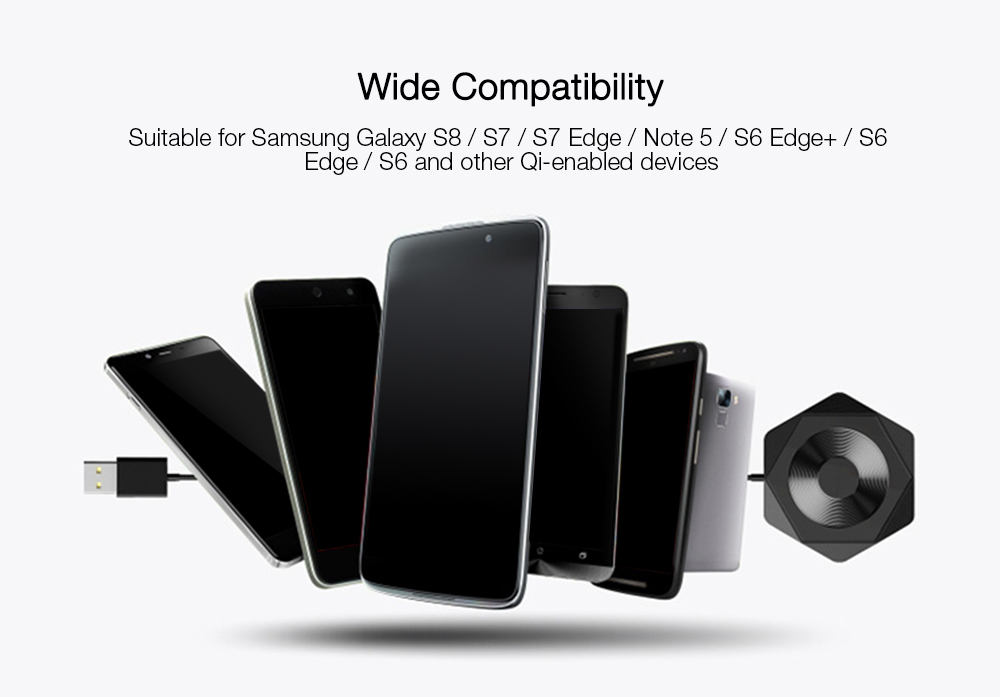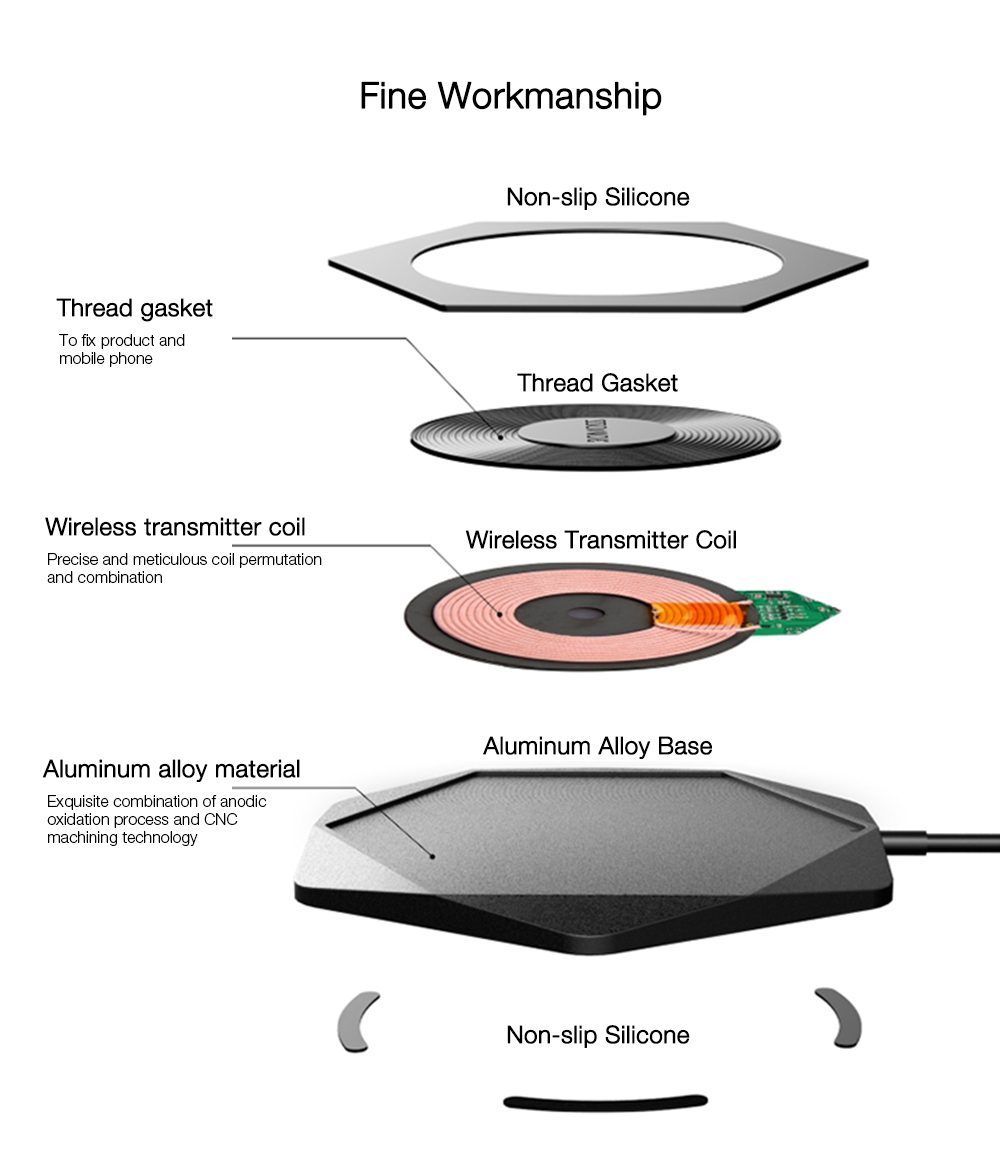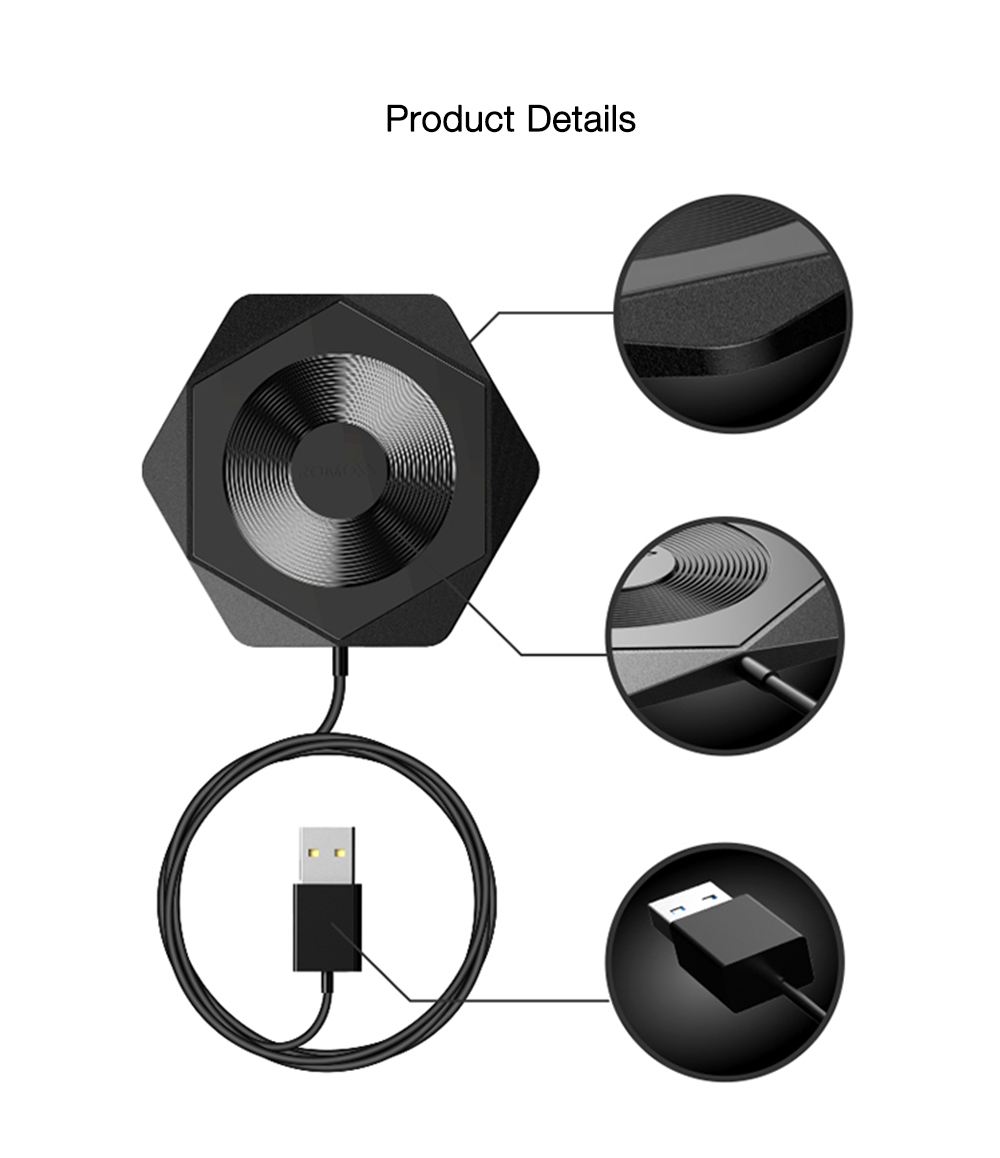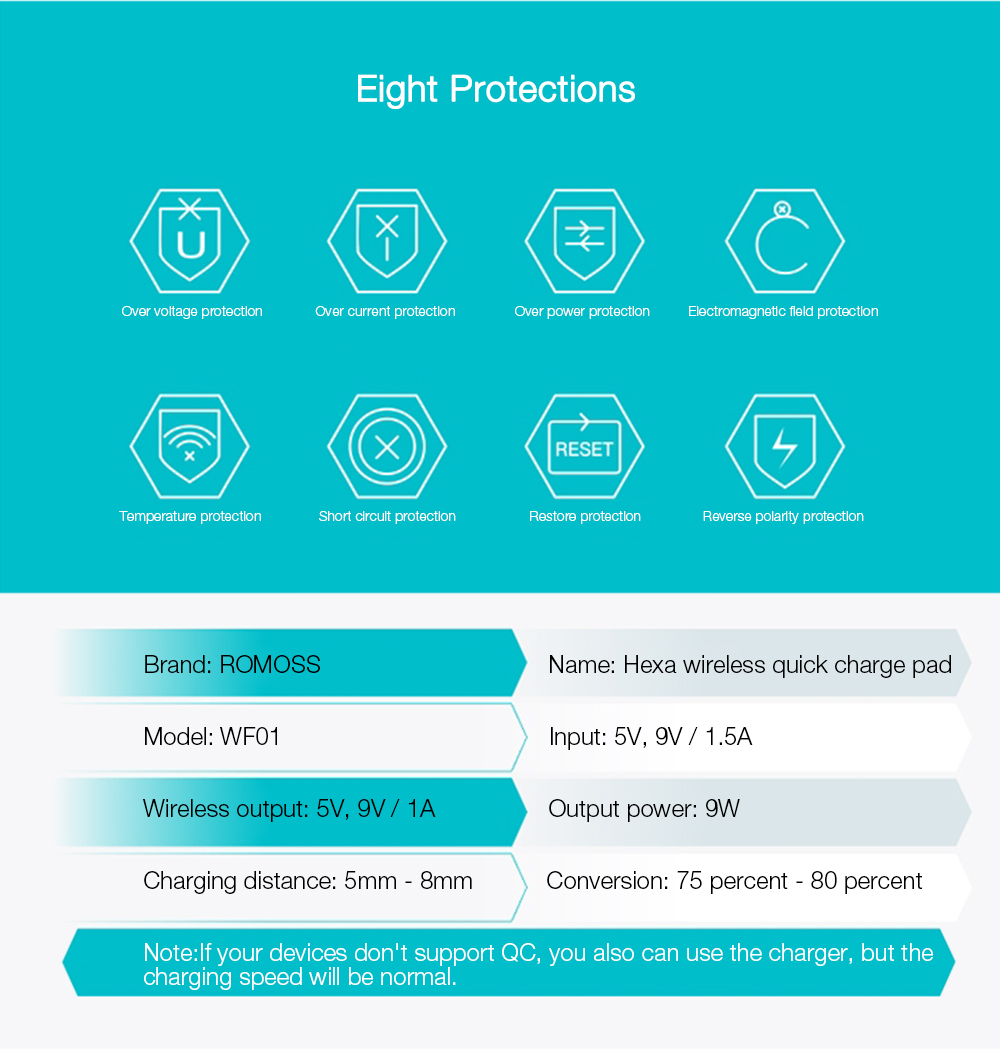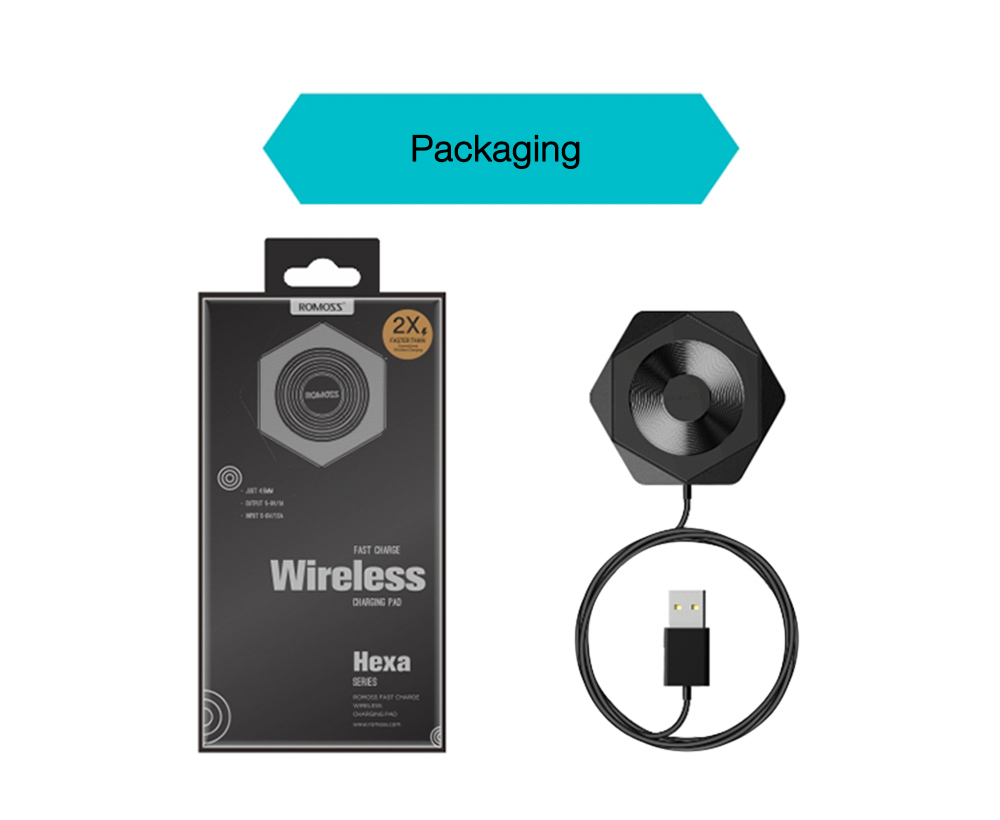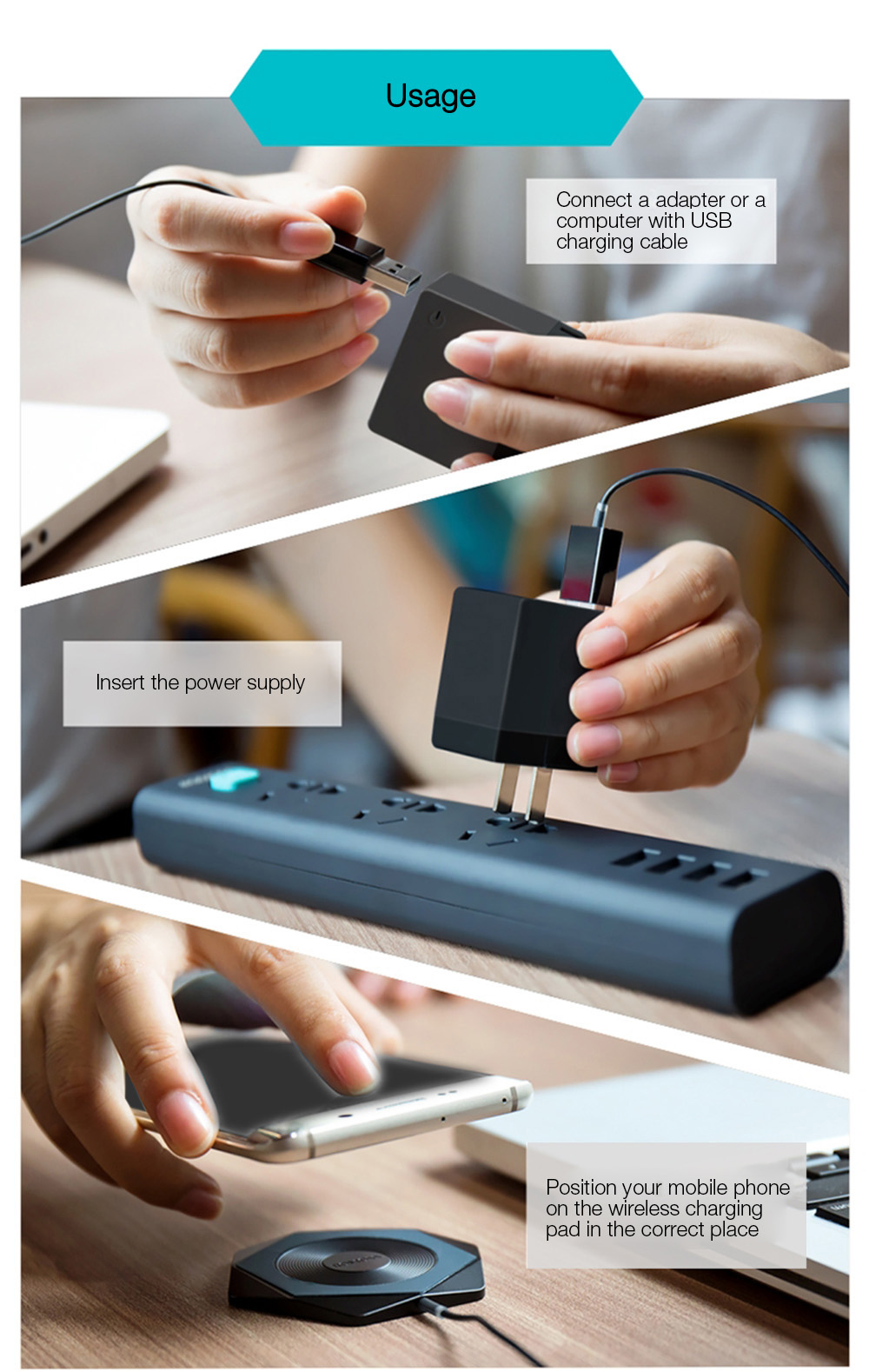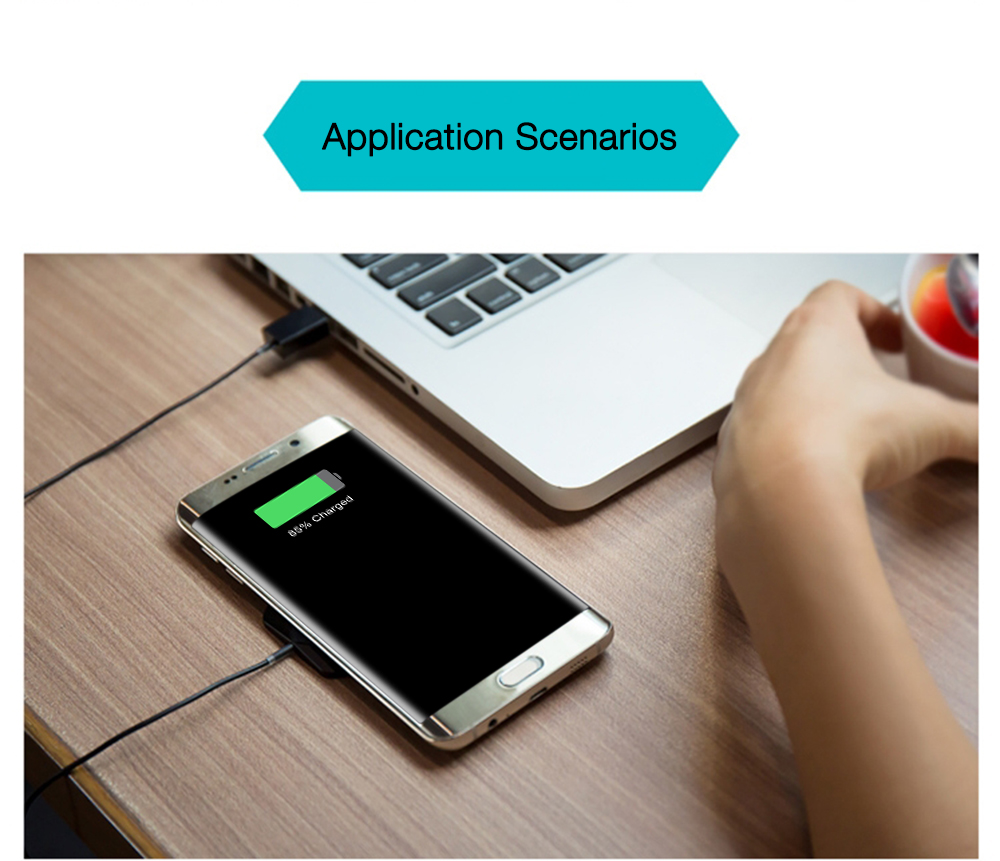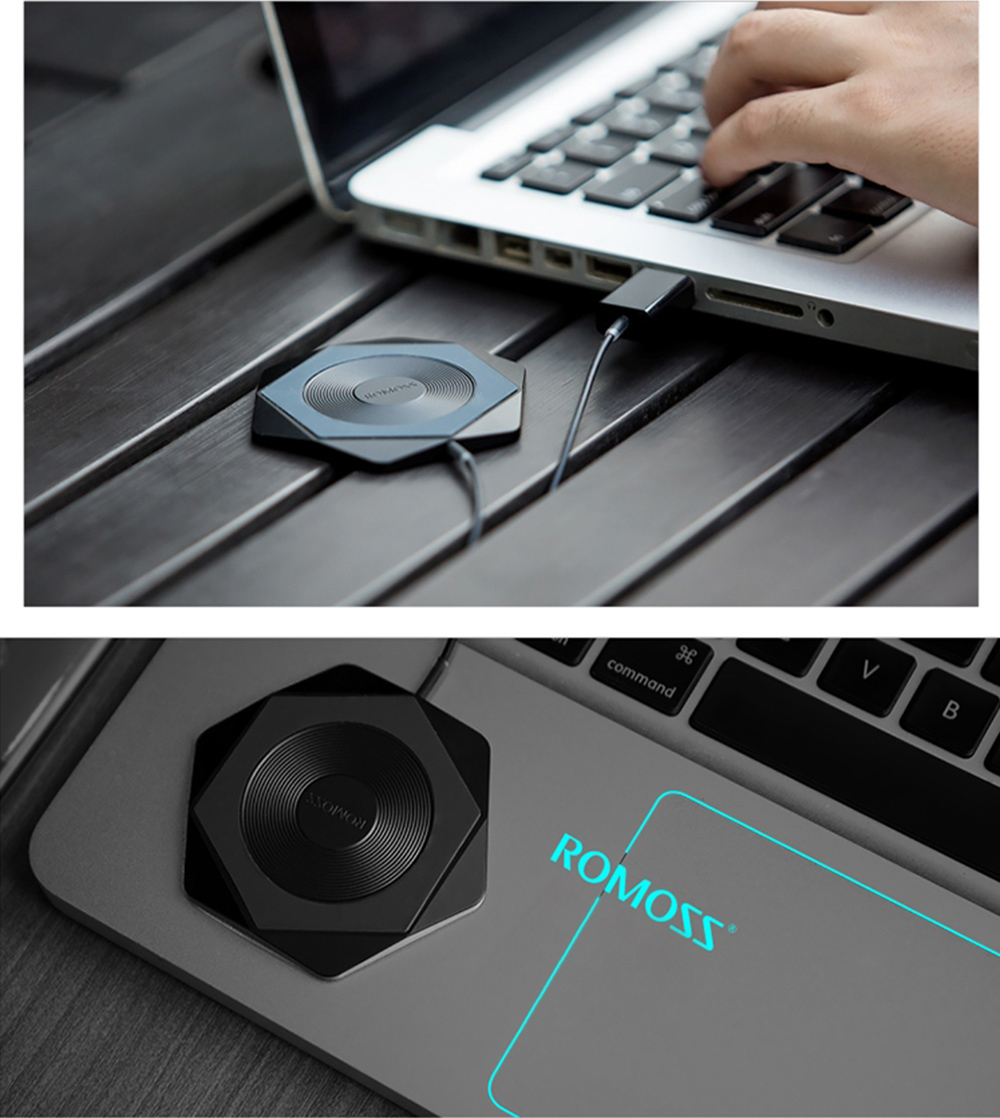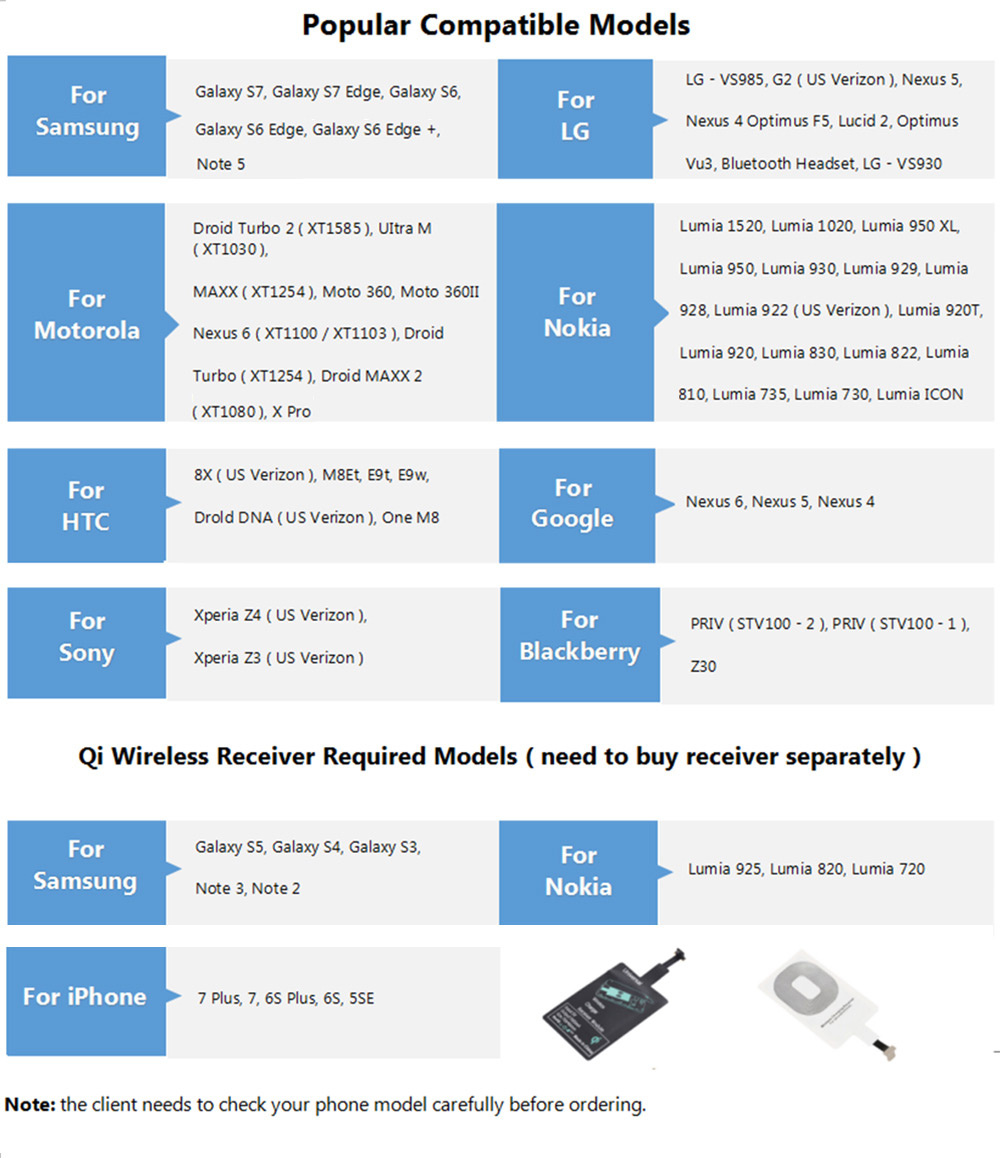 ---