3PCS / PACK RJ45 CAT5 ETHERNET CABLE LAN PORT 1 TO 2 SOCKET SPLITTER CONNECTOR (YELLOW)
This product is mainly used to extend your network cable through connecting three network cables with one connector. With this function, it allows you to extend your cables to different rooms, which means that you can surf the internet in different rooms conveniently. Both sides of this connector are RJ45 interfaces, can extend the cable length directly without any modification. Excellent design not only to ensure the stability of data transmission but also very solid and reliable.
Information:
- Connector Type: RJ45 8-core Internet cable ( Ordinary network cable )
- FCC 68 referenced design, which conforms to CE standard. Suitable for 24 - 28 AWG multi-core and single core wire
- Single Dimension ( L x W x H ): 3cm x 3.2cm x 2.4cm
Note: This product can not be used as routers or switches, must choose one of the two extension interfaces ( left or right ) to connect the network.
Package weight: 0.056 kg
Package Size(L x W x H): 12.50 x 8.00 x 2.60 cm / 4.92 x 3.15 x 1.02 inches
Package Contents: 3 x RJ45 CAT5 Ethernet Cable Connector Adapter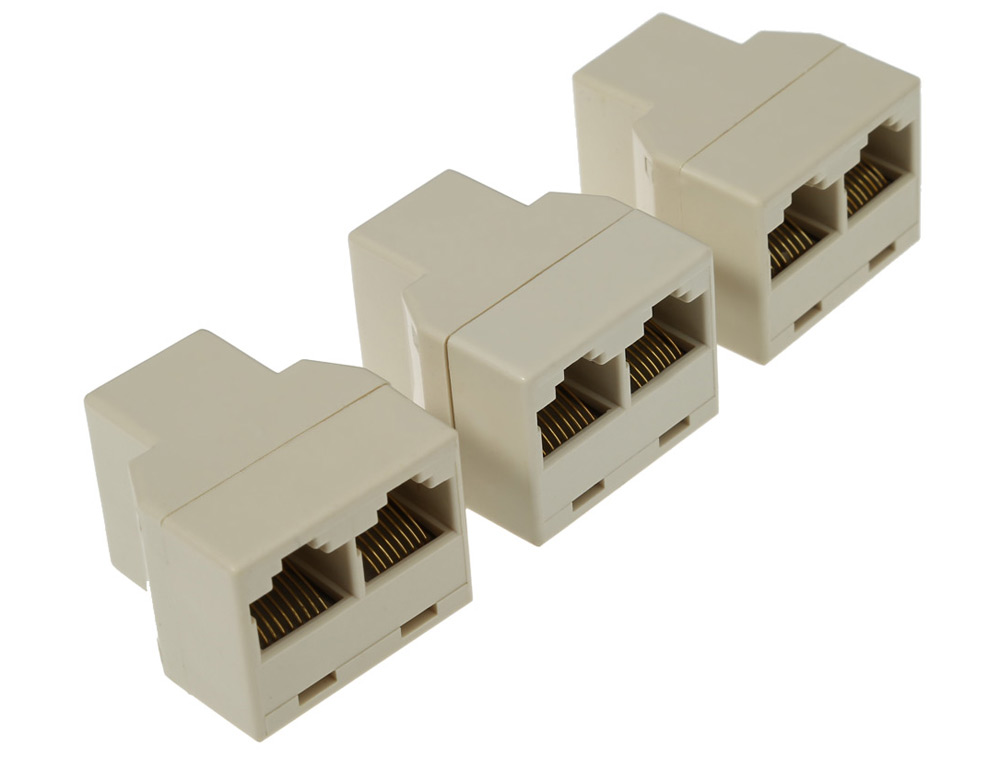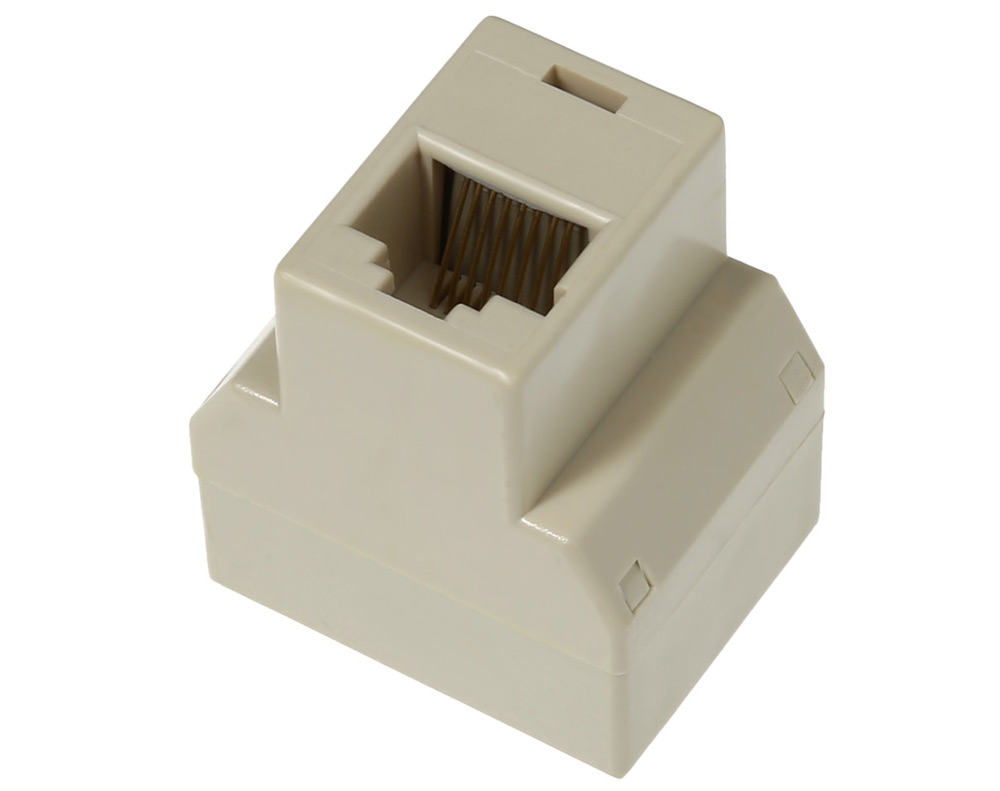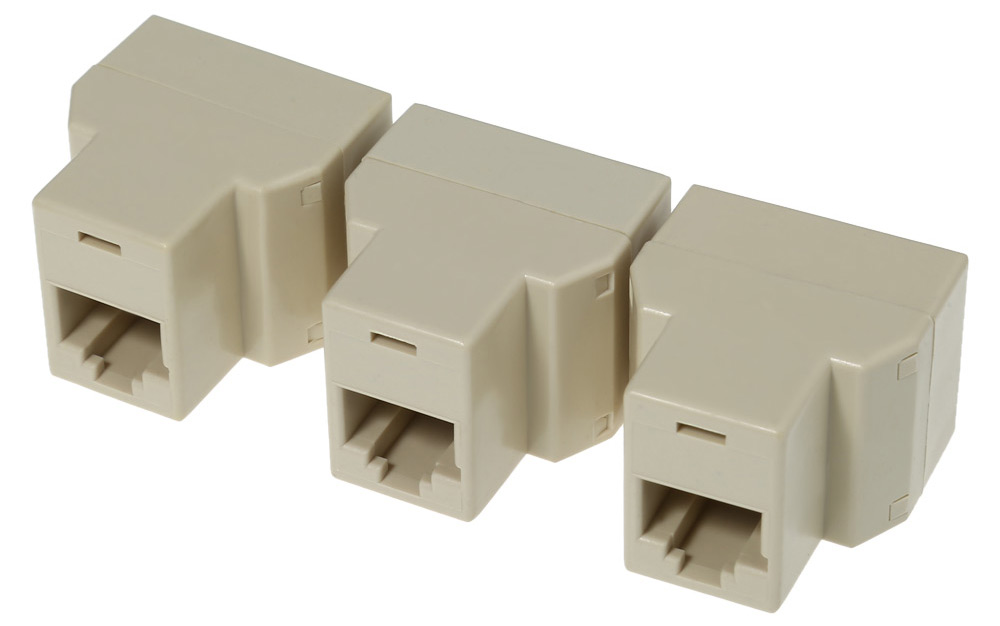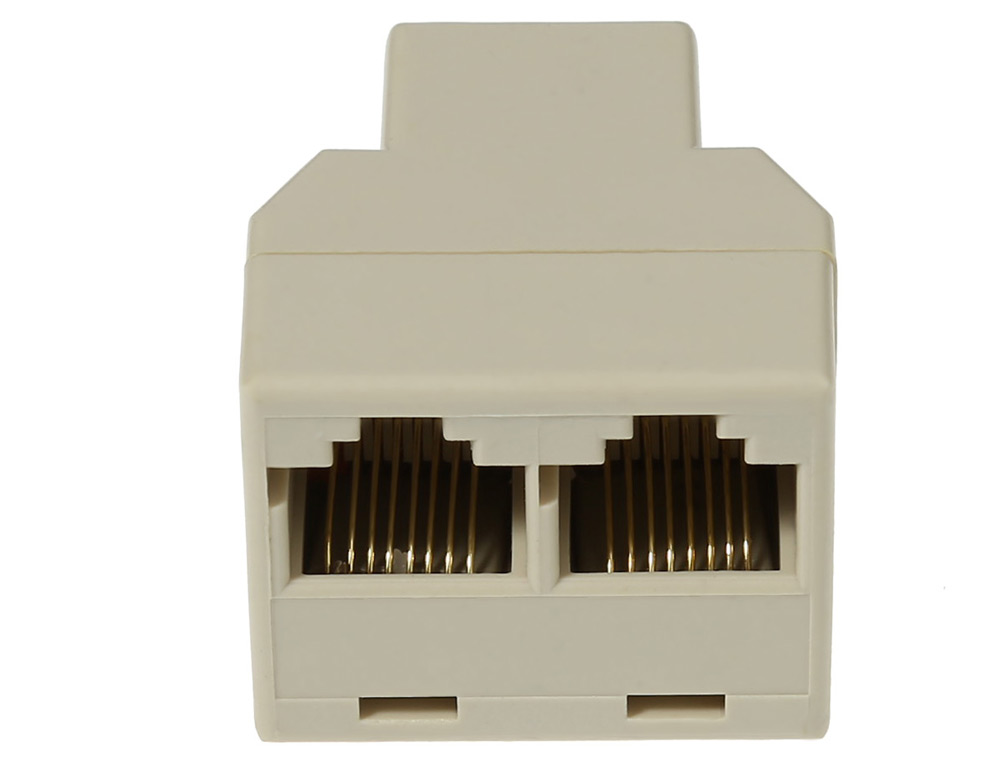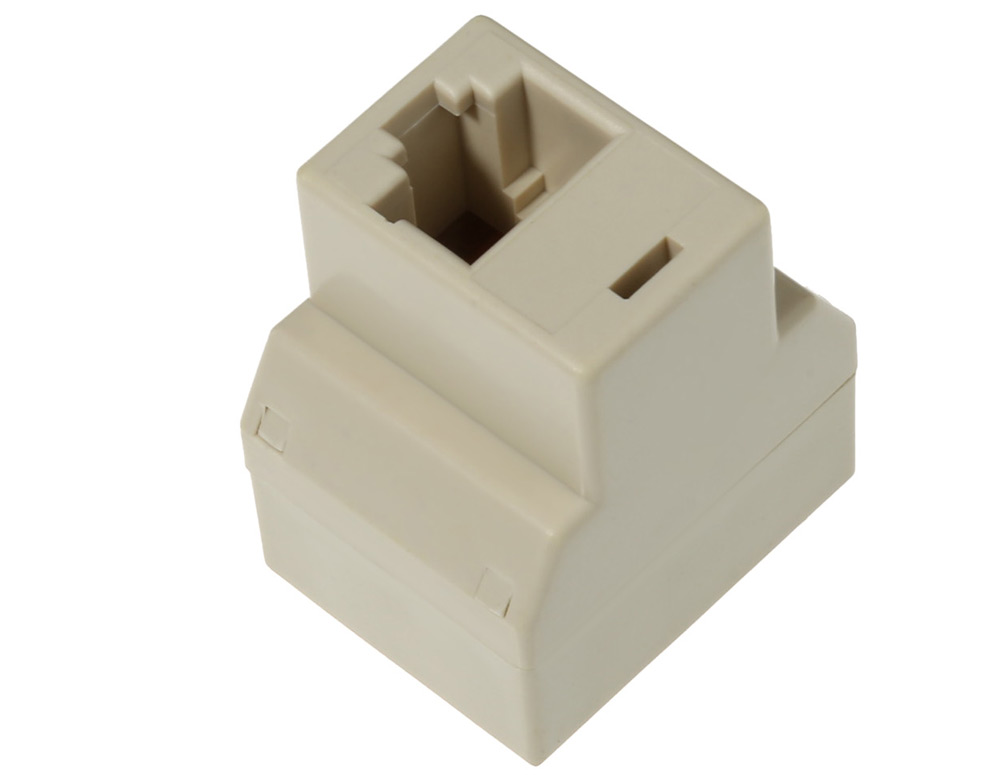 ---