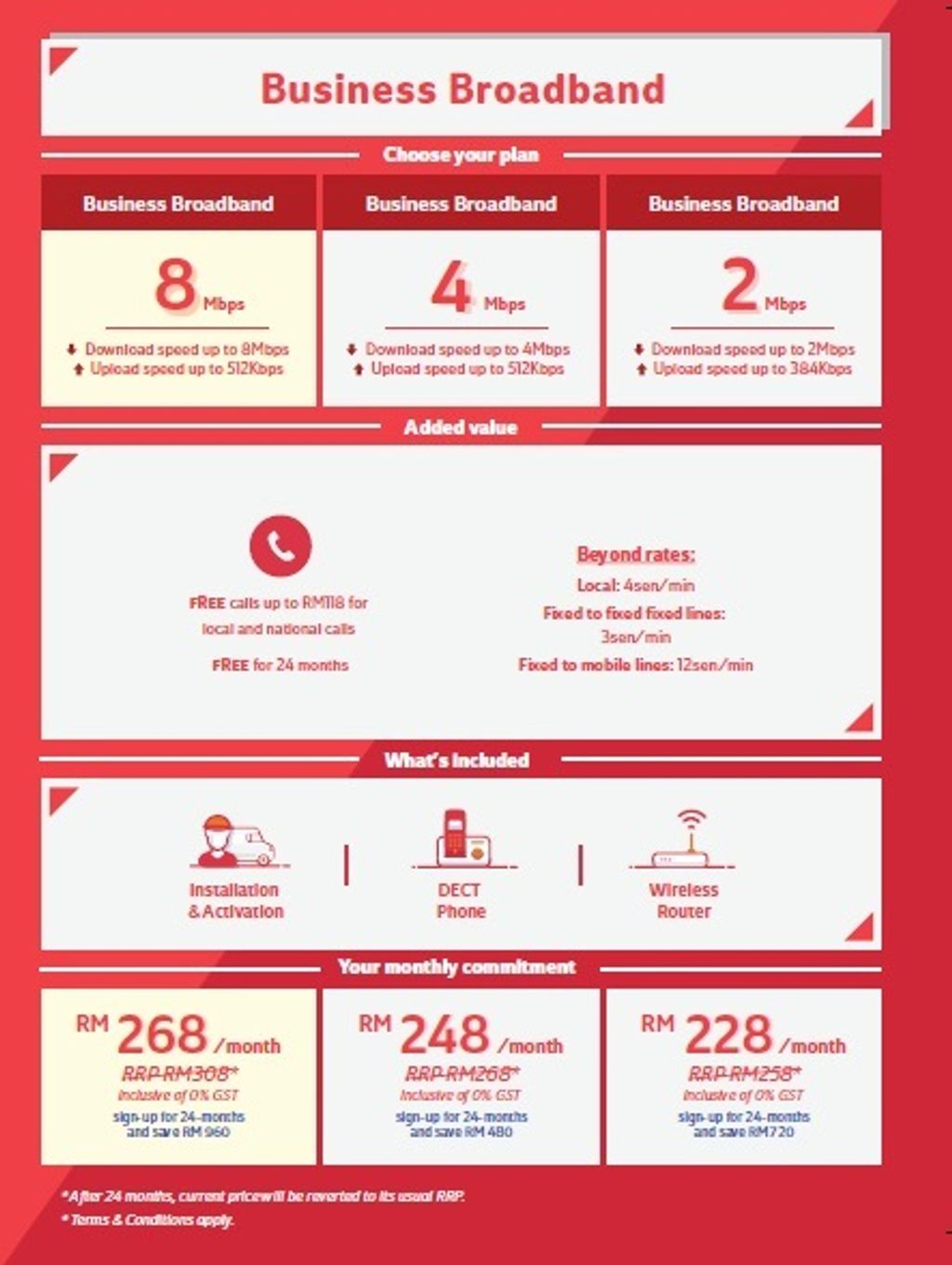 Streamyx 2.0M SME Business Broadband @ RM228
IMPORTANT! Early Termination Penalty Fees for TM Unifi and Streamyx (Consumer & Business) will be charged based on the original package price x remaining month period within contract for orders processed in TM system from 19th March 2018 onwards!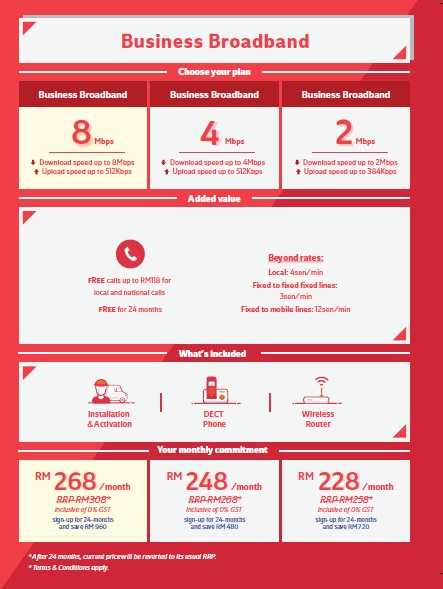 1. This section is only for customer who does have a telephone line and wish to apply for Streamyx only. For customer who does not have a telepone line and wish to apply telephone line + Streamyx, kindly proceed to TELEPHONE section.

2. Hardcopy form is not required. Hardcopy form is replaced by E-form with biometric thumbprint verification.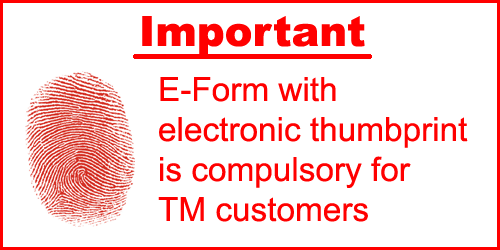 3. Effective 1st November 2016, E-form with Biometric Device (Electronic Thumbprint Verification) is compulsory for TM customer who wish to register Telephone Line, Streamyx and Unifi. You may submit order to Arbirage as usual. We have runner to contact you and arrange appointment to get thumbprint verification from customer before we process the order. For more information on Biometric Device (Electronic Thumbprint Verification), please click Biometric Runner Area.

4. After getting customer detail, customer are required to upload or email all supporting documents.

5. Supporting documents required for personal package:

A clear photocopy IC of customer for Malaysian or a clear photocopy passport of customer for foreigner (Passport expiry date must not be less than 2 years from registration date)
6. Business customers are required to submit the SSM documentation with the "Certified True Copy" (CTC) as a supporting document. We are unable to process business order for Unifi and Streamyx if you fail to provide SSM documentation with CTC
TM will only accept SSM documentation with CTC:

Certified by Company Secretary, or
Certified by Commissioner for Oaths (Pesuruhjaya Sumpah), or
Certified by Other Idendified Authorities, or

Digitally certified by SSM online. Cutomer may download and print the SSM documentation with CTC at the link below.Kindly make sure Unifi or Streamyx service is available at your premise before you print the SSM documentation with CTC.
http://mydata-ssm.com.my/#/
Supporting document for business package:

Company Registration form (form 9 /SSM)
A clear photocopy IC of director
Sole Proprietor (ROB)

NRIC / Passport
SSM ROB - Form D or Form E

Sdn Bhd (ROC)

SSM ROC - Forms 9, 24 & 49
NRIC/Passport

Berhad (ROC)

Form 8 & 23
Authorized Person Form / Letter and NRIC/Passport

Foreign Company

Form 79, 80/80A, 83/83A
Authorized Person Form / Letter and NRIC/Passport

Law Firm

Bar Council Malaysia Acknowledgement Letter
NRIC/Passport

Clinic

Letter from Malaysia Medical Council and Form 12
NRIC/Passport

NGO/Others

Acknowledgement Letter from the Related Ministry/Department
NRIC/Passport
7. We will process your order only if we receive all supporting documents and thumbprint verification on E-form .

8. Your order will be rejected if you fail to provide all supporting documents or if we are unable to get thumbprint verification on E-form.



STREAMYX INSTALLATION AND APPOINTMENT
1. Installation will be done within 1 week after registration if your order was processed successfully. A contractor will contact you for installation.

2. Problematic order such as order with "Kaji Siasat" or "Tunggu" status takes longer time for installation. It may take more than 1 week, 1 month or even few months for TM to solve the problem. Please be informed that deferment of Unifi installation within 48 hours before the appointment date will lead to a penalty of RM200.

3. There will be additional charges if you requests for extra cabling whereby you has to deal personally with contractor.
Other Packages available :
| | | | | |
| --- | --- | --- | --- | --- |
| 2 | Streamyx 4.0M SME (Q3 2018 Sayangi Malaysia) @ RM248 | Business | | 248 |
| | | | | |
| --- | --- | --- | --- | --- |
| 3 | Streamyx 8.0M SME (Q3 2018 Sayangi Malaysia) @ RM268 | Business | | 268 |
---