ZADSCAN BP9502BL BLUETOOTH 1D BARCODE SCANNER (BLACK)
Description:
The
ZADSCAN barcode scanner
is a reliable and easy to use a Bluetooth scanner that lets you accurately capture data for the quick organization.
Its ergonomic design, durable construction and easy customization makes it well suited for application in a variety of businesses.
The large capacity can save up to 20,000 barcodes which give you plenty of room to store data before uploading to the computer and is convenient for inventory tracking.
And the independent mechanical ID enables each scanner has a unique identification number and guarantees that many sets of products cannot disturb each other when working simultaneously.
Main features:
- With two ways of connection, USB cable connection and Bluetooth wireless connection, Bluetooth range up to 10m, you can find the most convenient one for you
- Adopt 32bit ARM upgrade version microprocessor, decode 200 times per second, with superior error correction capability, and its bifocal optical controlled technology makes that it could scan the barcode faster, high-density and wide barcodes can be decoded easily
- Can store 20,000 barcodes, reading without a connection, is convenient for inventory tracking
- Integrated 800mAh rechargeable lithium-ion battery, can continue working 7 days, ensure long service life
- Shockproof and dustproof, more durable, you don't have to worry about that the scan screen will be broken easily and the dust affects it operates
- Plug and play, USB receiver has automatic pairing function, no any driver is needed
Performance parameter:
- Decode capability: EAN - 8 / 13, UPC - A / E, Code 39 / 93 / 128, EAN128, Codebar, Industrial 2 of 5, Interleaved 2 of 5, Matrix 2 of 5, MSI, China postal code, etc.
- Decode mode: bidirectional single line scanning
- Bluetooth version: 2.1
- Button life: 50 million
- Scan mode: auto off mode / manual mode
- Scan rate: 200 times per second
- Scan accuracy: 0.1mm
- Scan angle: fanning: 30 degree; horizontal: 75 degree; vertical: 65 degree
- Environmental brightness: 5000Lux ( max )
- Warning method: buzzer and LED indicator
- Operating systems: compatible with iOS 10.2.1, Win 7 / 8 / 10, Android 7.0, etc.
- Sensor resolution: 4mil
- Can bear aseismic capacity: 1.5m free fall
- Light source: visible lasing diode, wavelength 650nm
- Battery: 900mAh lithium-ion battery ( included )
- Charging time: 1 hour
- Working time: 7 days
- Standby time: 1 year
- Operating voltage: DC 3.7V - 5V
- Operating current: 130mA
- Operating temperature: 0 - 45 degree
- Storage temperature: 20 - 60 degree
- Humidity: 5 - 95 percent ( non-condensing )
Brand: ZADSCAN
Package weight: 0.306 kg
Product Size(L x W x H): 8.70 x 7.00 x 16.80 cm / 3.43 x 2.76 x 6.61 inches
Package Size(L x W x H): 20.20 x 10.10 x 8.00 cm / 7.95 x 3.98 x 3.15 inches
Package Contents: 1 x ZADSCAN BP9502BL Wireless Barcode Scanner, 1 x USB Cable, 1 x USB Receiver, 1 x English User Manual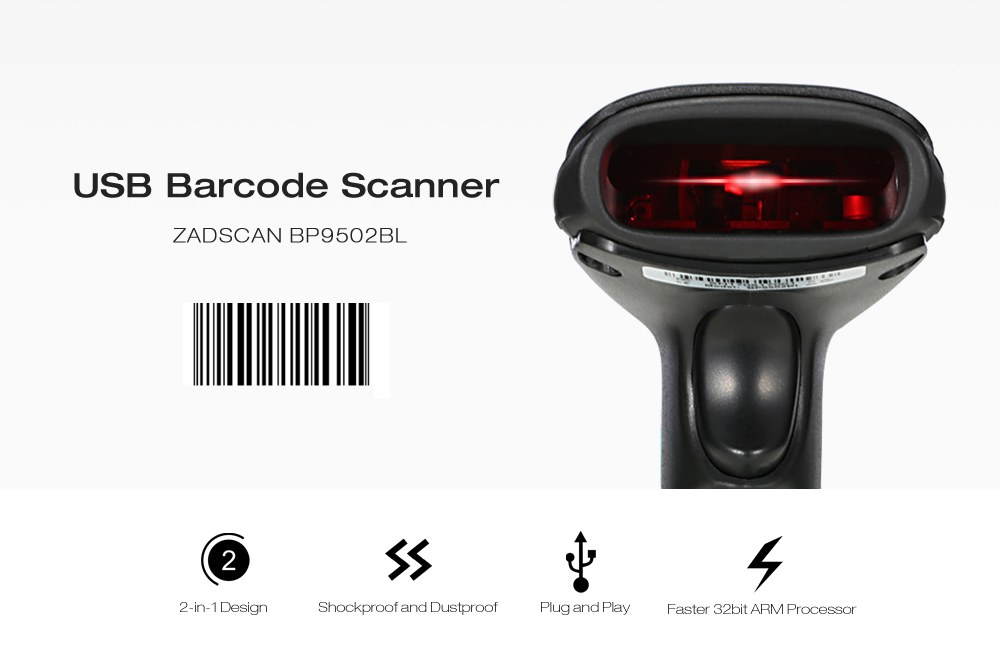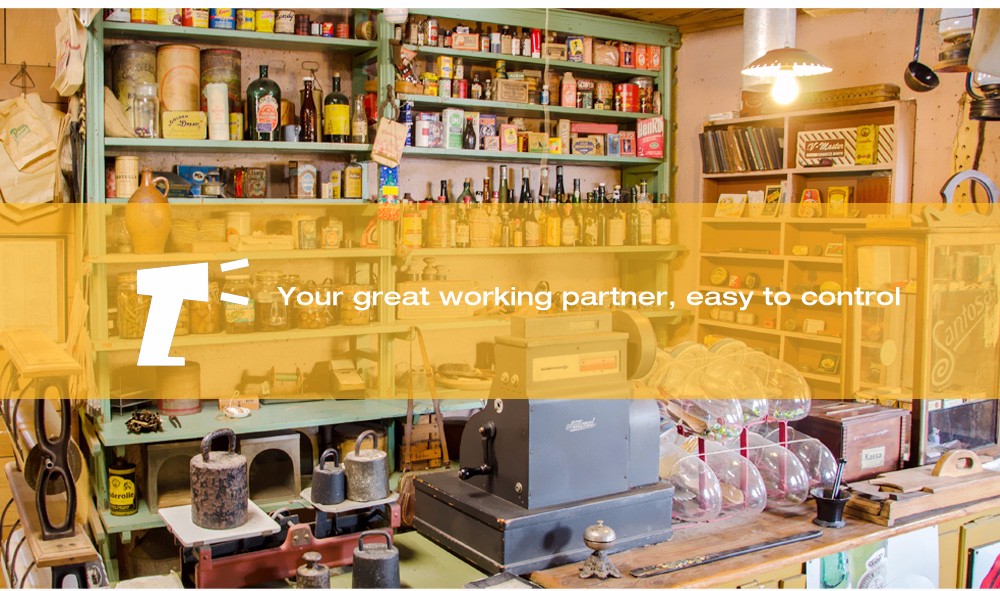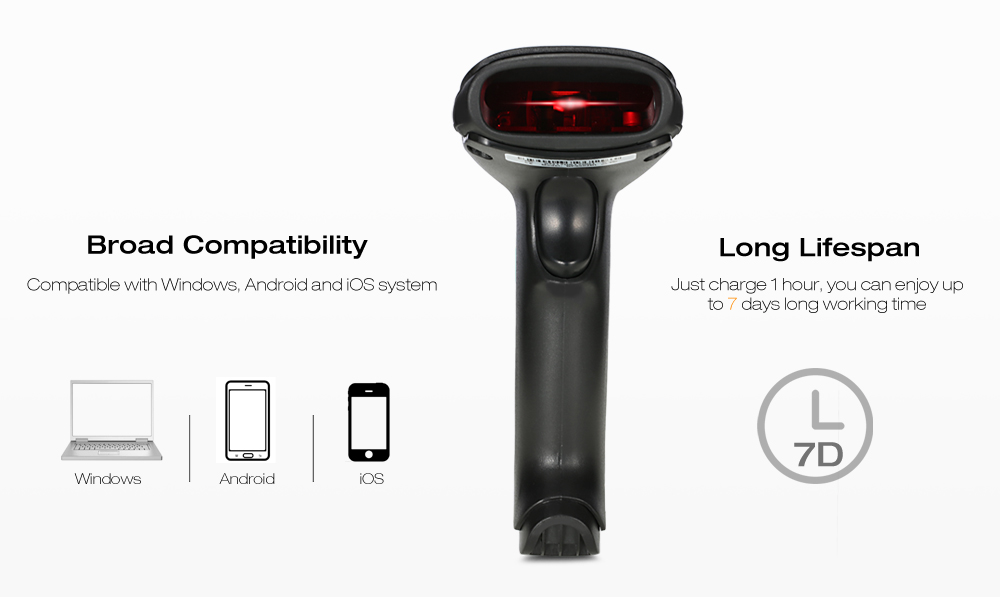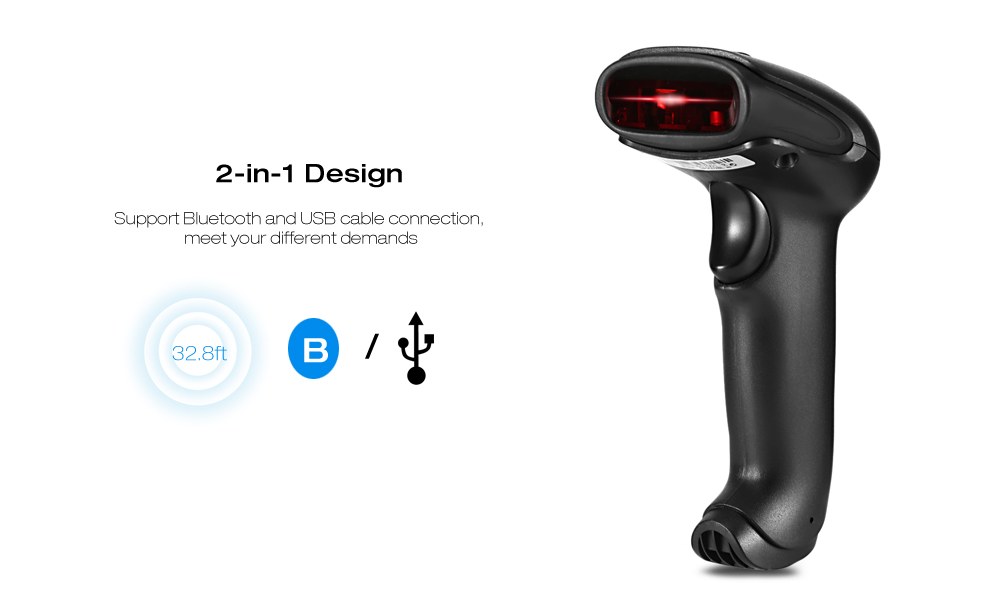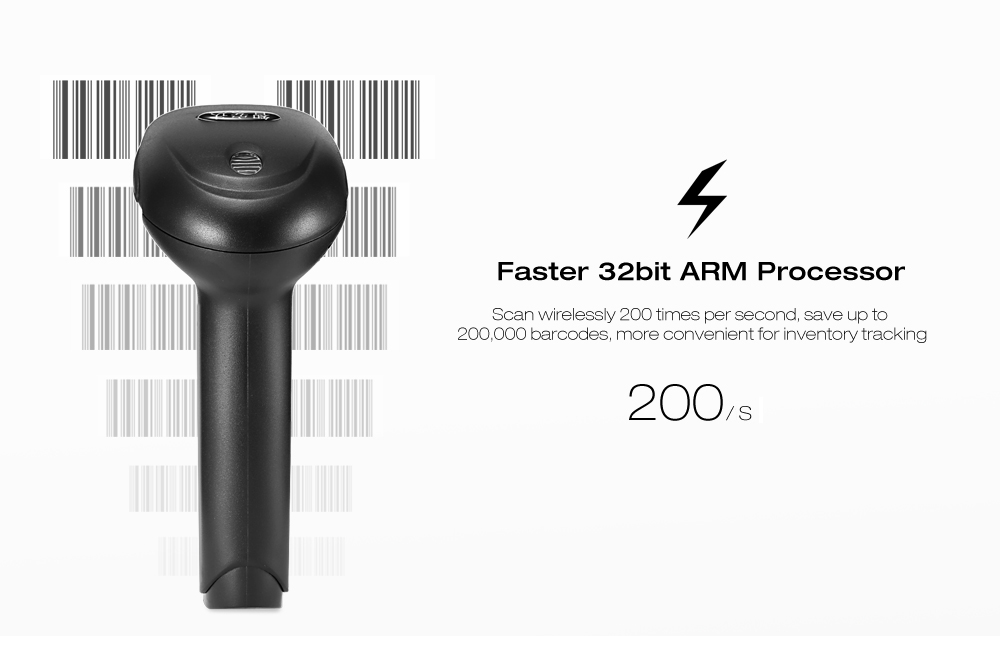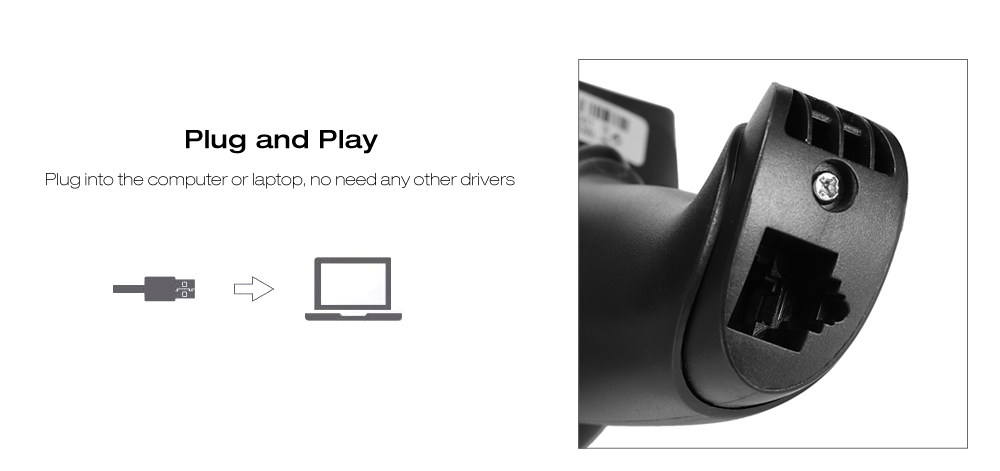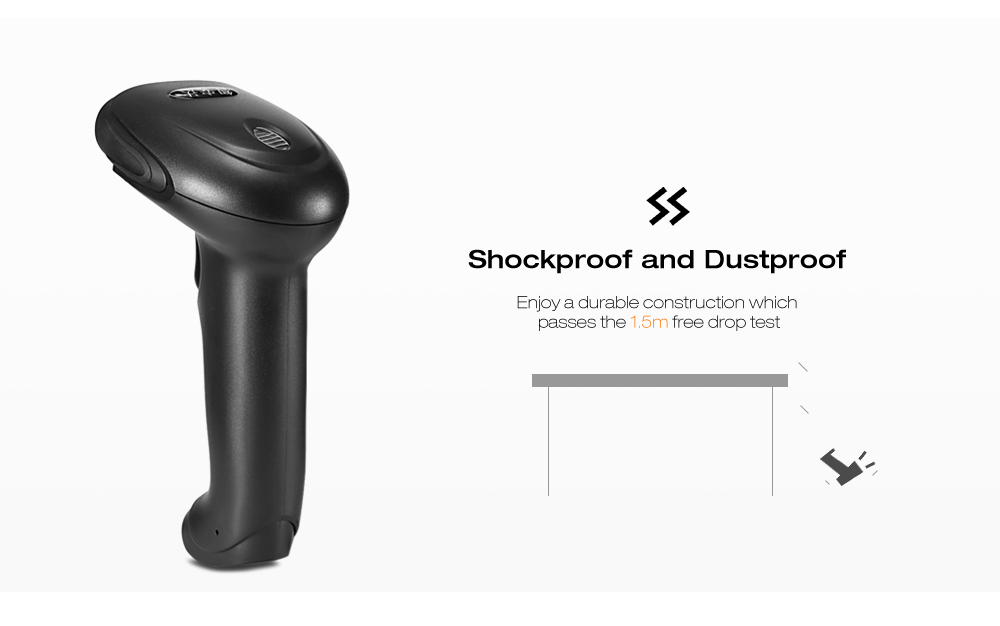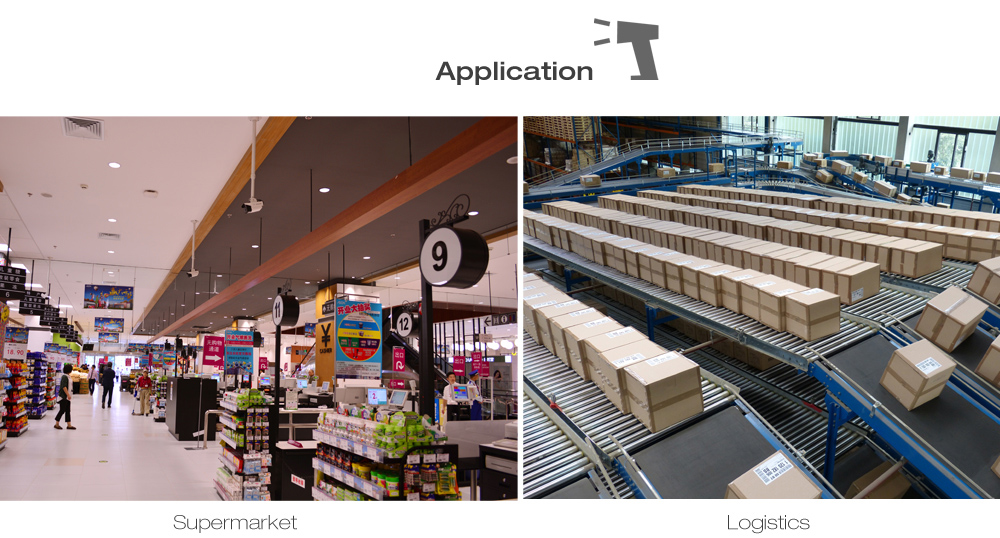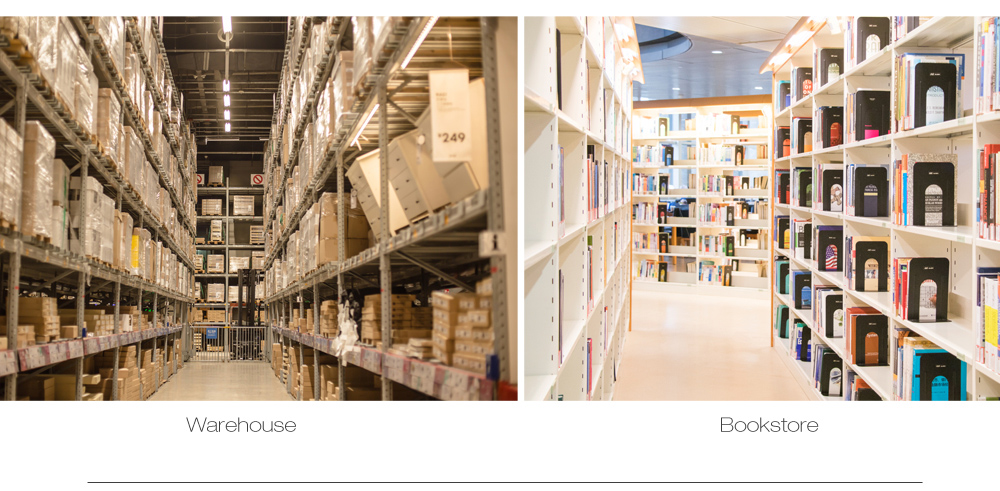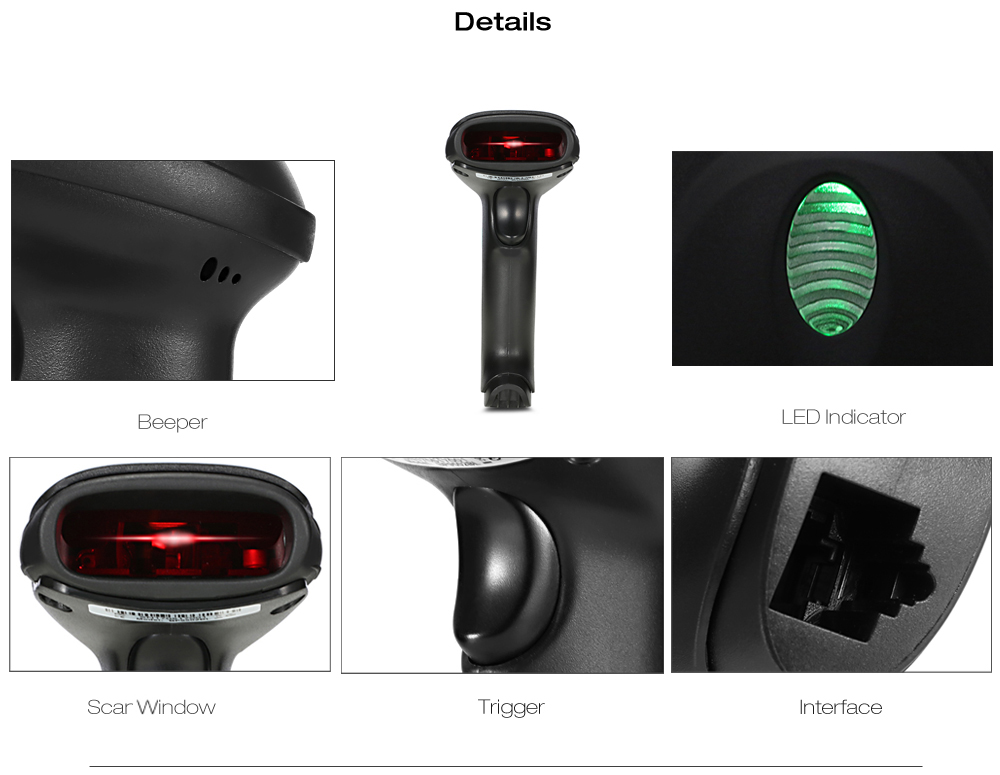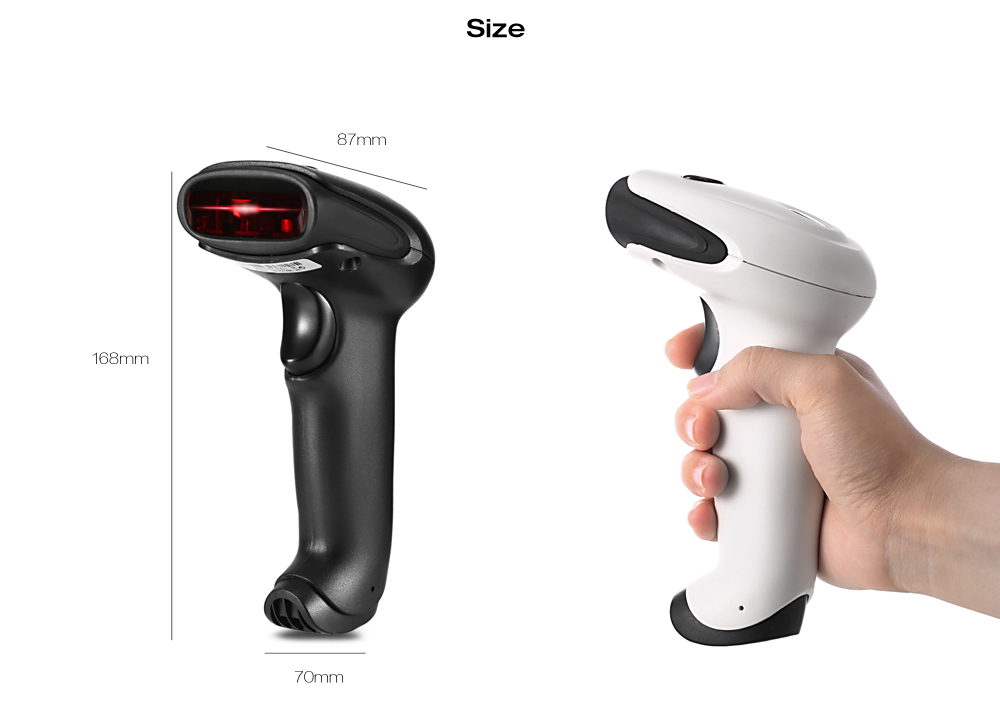 ---