Disposable Protective Coverall Overalls Isolation Gown Safety Clothing Suit Full Bodysuit Security-Protection Suits Anti Particles Spatter (White)
The disposable coverall is made of SMS material, it helps provide basic barrier protection against liquid splash, dust, oil and with a large scope of application. Elastic cuffs, ankles, zipper, and hoodie design help reduce exposure. Better to ensure your health.
?
One-Piece Design with Attached Hood and Elastic Cuff
?: Each coverall has front zip closure which makes it easy to put a coverall on and take it off. Comfortable loose fit does not hamper movements.
?
Good Breathability
?: SMS non-woven fabric, lightweight, one-way breathability, highly effective antibacterial, can quickly emit internal heat.
?
Disposable Design
?: Disposable coveralls provide cost efficient and avoid the risks of contamination. Discard them into a closed bin and wash your hands properly. Do not try to use them again.
?
Effective Isolation
?: It covers your body and clothing, creating a physical barrier to hazardous liquids (splashes) and dry particles (like dust and dirt). Avoid direct contact.
?
Common Use
?: Non-woven fabric coveralls are intended to provide health care staffs and patients with suitable protection. Ideal for hospitals, labs, workshops, construction sites, public services and more.
Protective structure: SMS non-woven isolation clothing
Material: Spunbonded nonwovens + melt-blown nonwovens + three-layer fiber mesh
Type: Disposable, not reusable
Size: one size ( for 1.6m-2.1m height)
Package list: 1 * Protective Coverall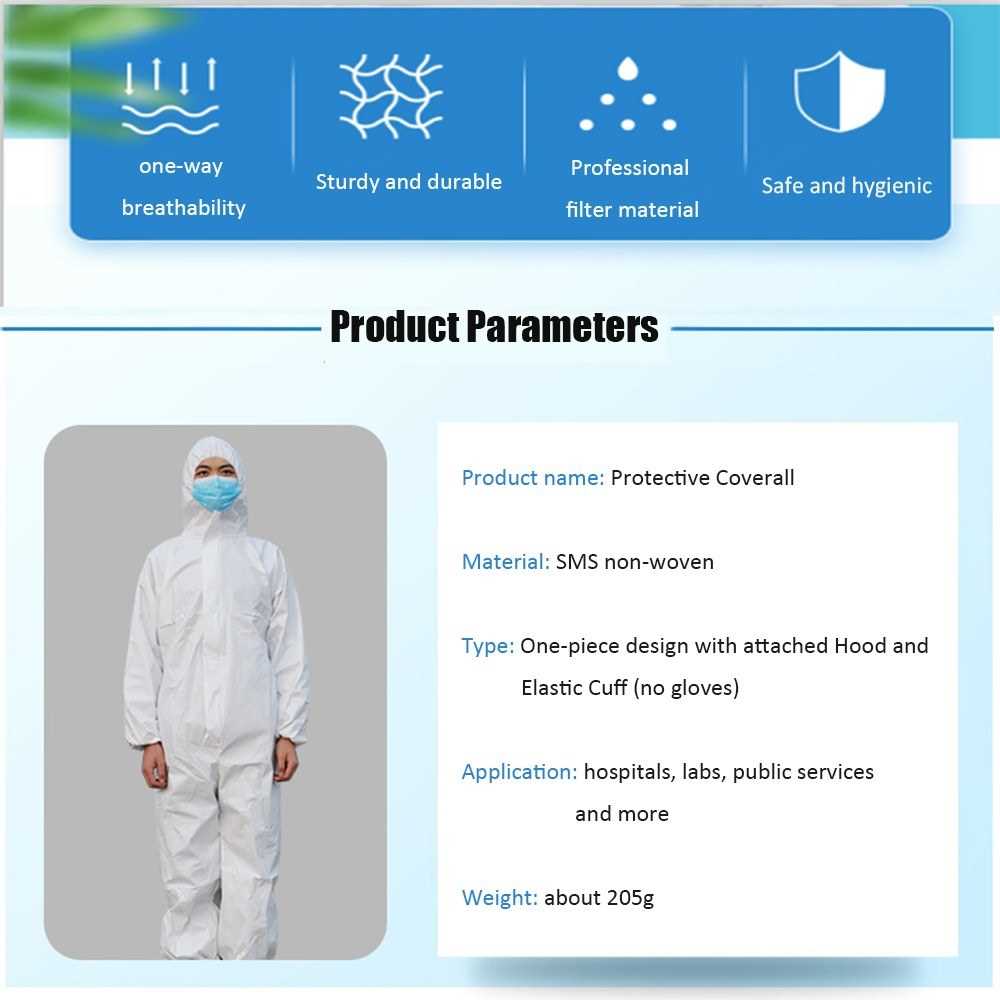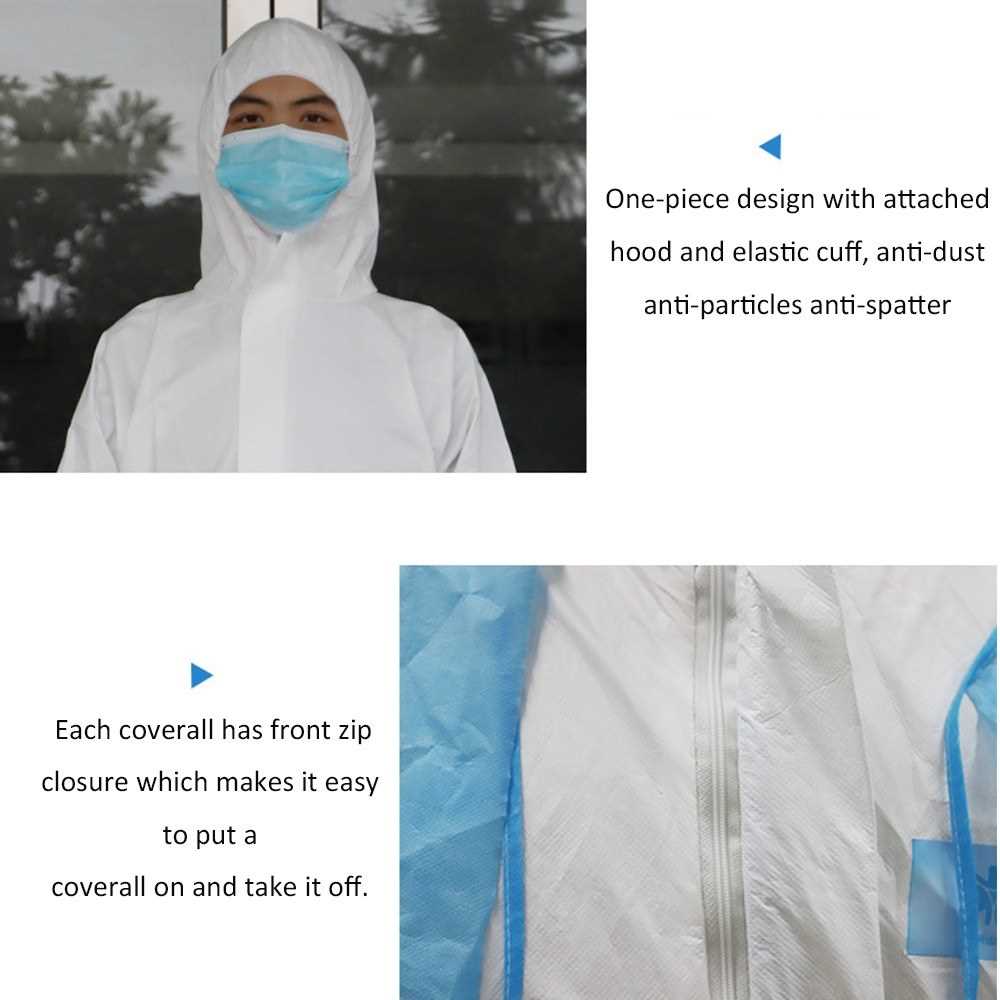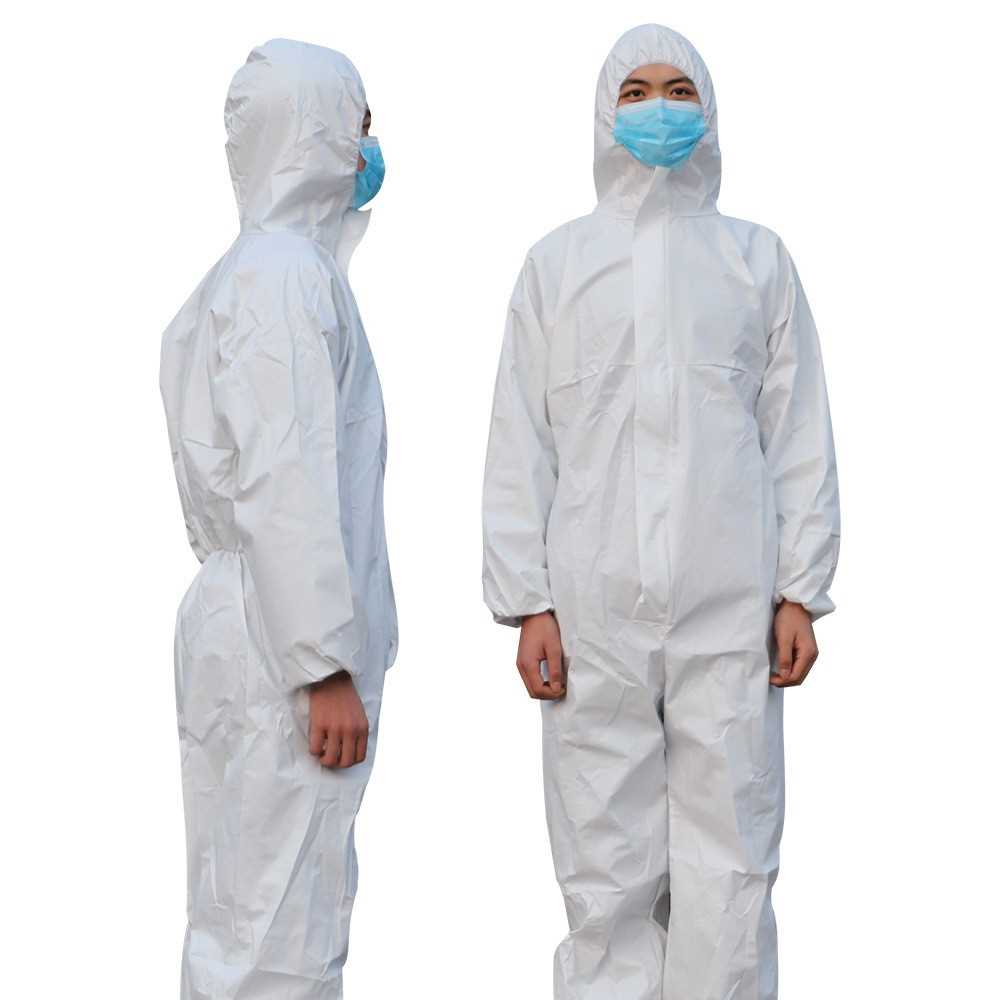 ---