Coverall Disposable Anti-epidemic Antibacterial Isolation Suit for Medical Staff Protective Clothing Dust-proof Coveralls Antistatic (Xxxl185)
Note: Mask and gloves on model are not included.
Features:
*Safety Guardian: This disposable anti-epidemic antibacterial plastic closures isolation suit is full body integral hood design for overall protection, one-piece zip for easy access, cuffs and trousers with elastic band at the brim for effective protection, which is your safety guardian.
*Safety And Anti-epidemic Medical-grade Fabric: Polyethylene PE antibacterial film material made by heat-sealing seam using flash evaporation technology, light weight, tough and durable, with strong tear resistance. It can effectively prevent the invasion of bacteria, pesticides and dust, and the safety factor is increased by 99.99%.
*A Must for You: A must for medical staff, people checking the epidemic, and the person who has close contact with infected patients or suspected persons. Before entering a dangerous environment with bacterial and viral infections, you must wear a full body one-piece hooded isolation suit.
*Wide Application: Medical protection, special experiment, food workshop, disinfection and radiation protection, product testing, epidemic prevention and control. It can effectively isolate splashing of oral foam in work and other surrounding environment. Small sharp splash impact of iron chips, crushed stones, chemical spatter, etc.
*Pestilence is merciless, there is love in the world. Fighting, Wuhan! Fighting, China! Fighting, the World!
Specifications:
Color: White
Size: M: 165cm/ L: 170cm / XL: 175cm / XXL: 180cm / XXXL: 185cm Optional
Material: Polyethylene PE antibacterial film material
Type: Disposable, not reusable
Package Size: Approx. 50*34*10cm / 19.7 * 13.4 * 3.9in
Package Weight: Approx. 260g / 9.2oz
Tips: Take the initiative to protect yourself, wash your hands frequently, keep good oral hygiene and wear a mask!
How to wear:
1. Remove wristwatches and other items, then wash and disinfect your hands;
2. Take out the isolation clothing, open the upper opening and hold both sides forward with both hands;
3. Half-bend your body, put your feet in first, then pull back up the isolation clothing;
4. Put on your hands and wrap your headgear around your head;
5. Adjust the bottom of the trousers, and close it, then close the face part;
6. Pull the zipper from bottom to the neck and cover the placket;
7. Then you can enter the workplace.
Package List:
1* Isolation Suit
1* Certificate of Conformity
1* Pair of Shoe Cover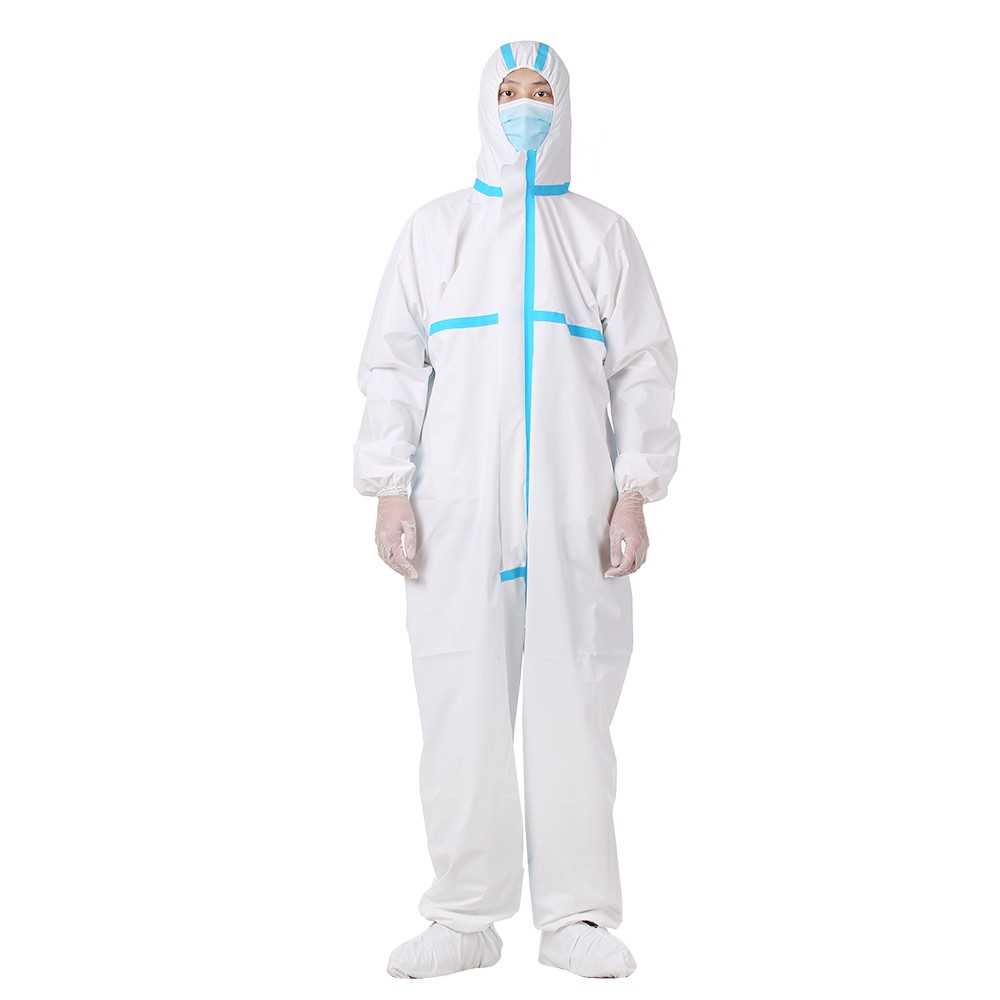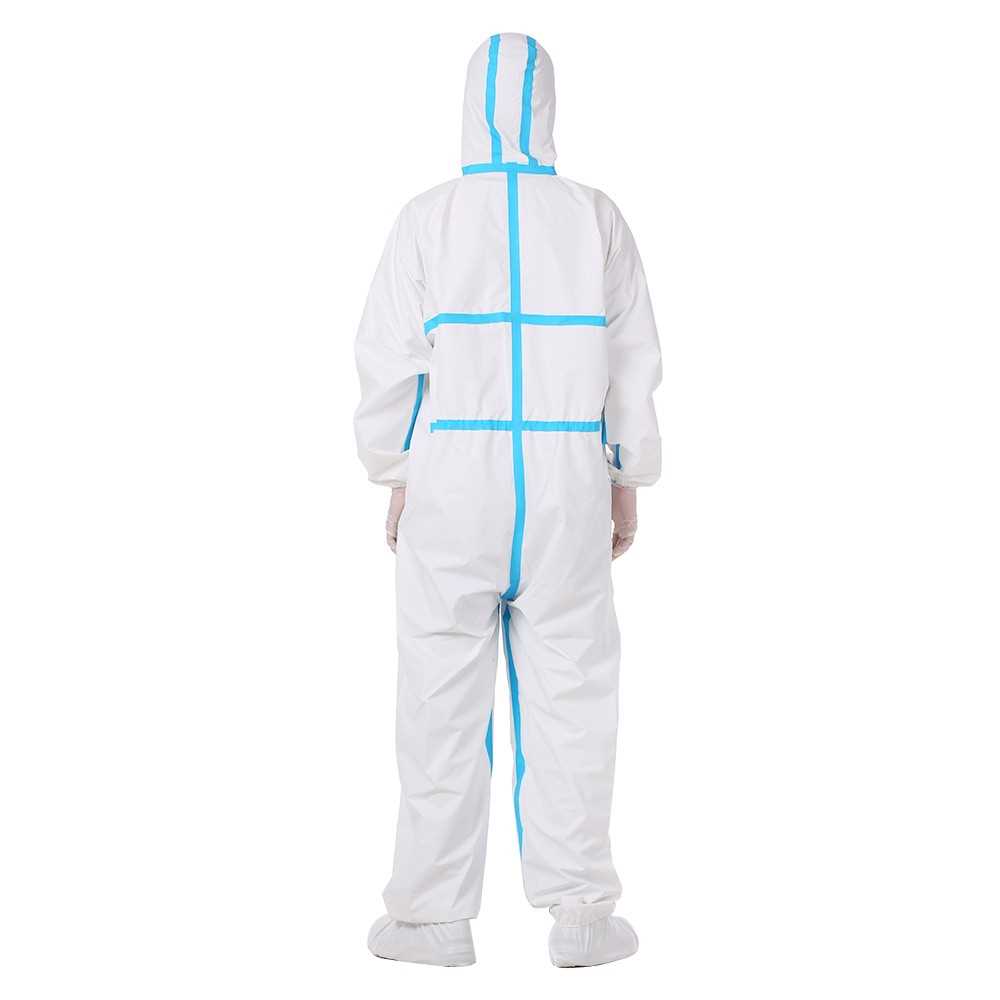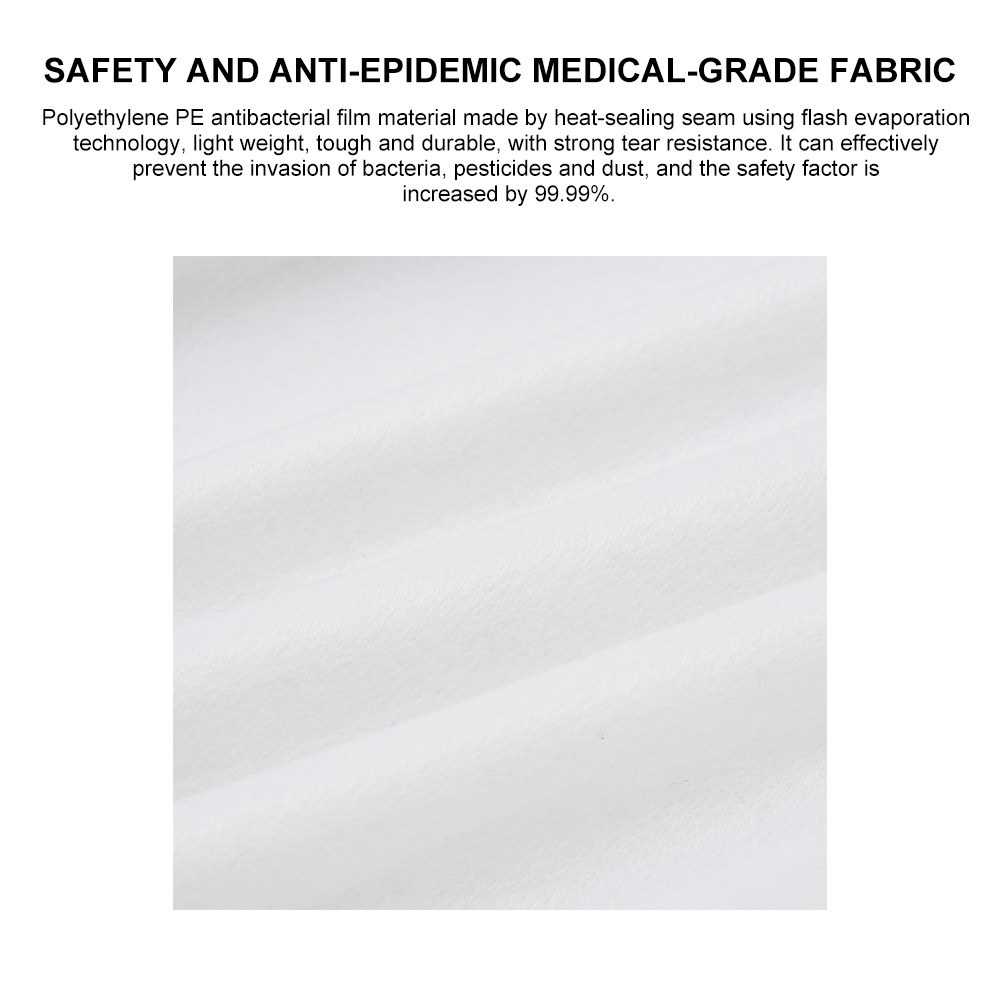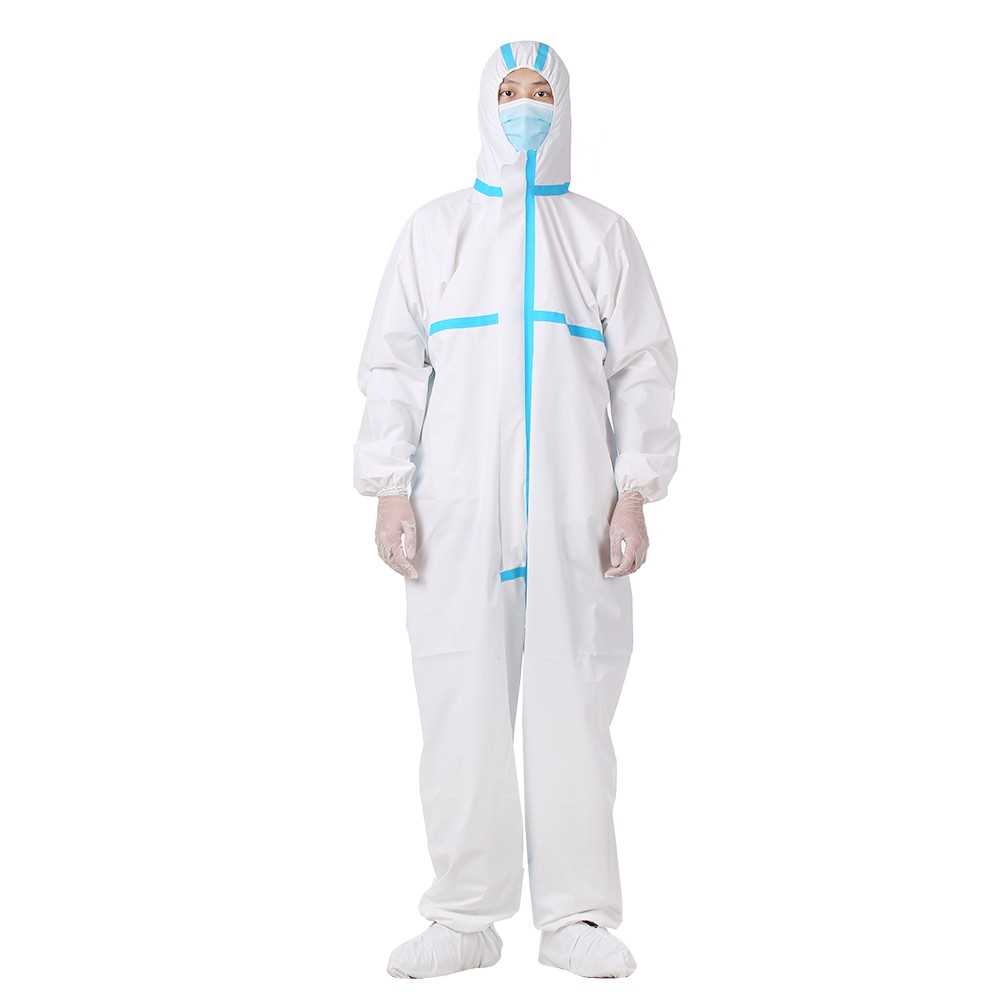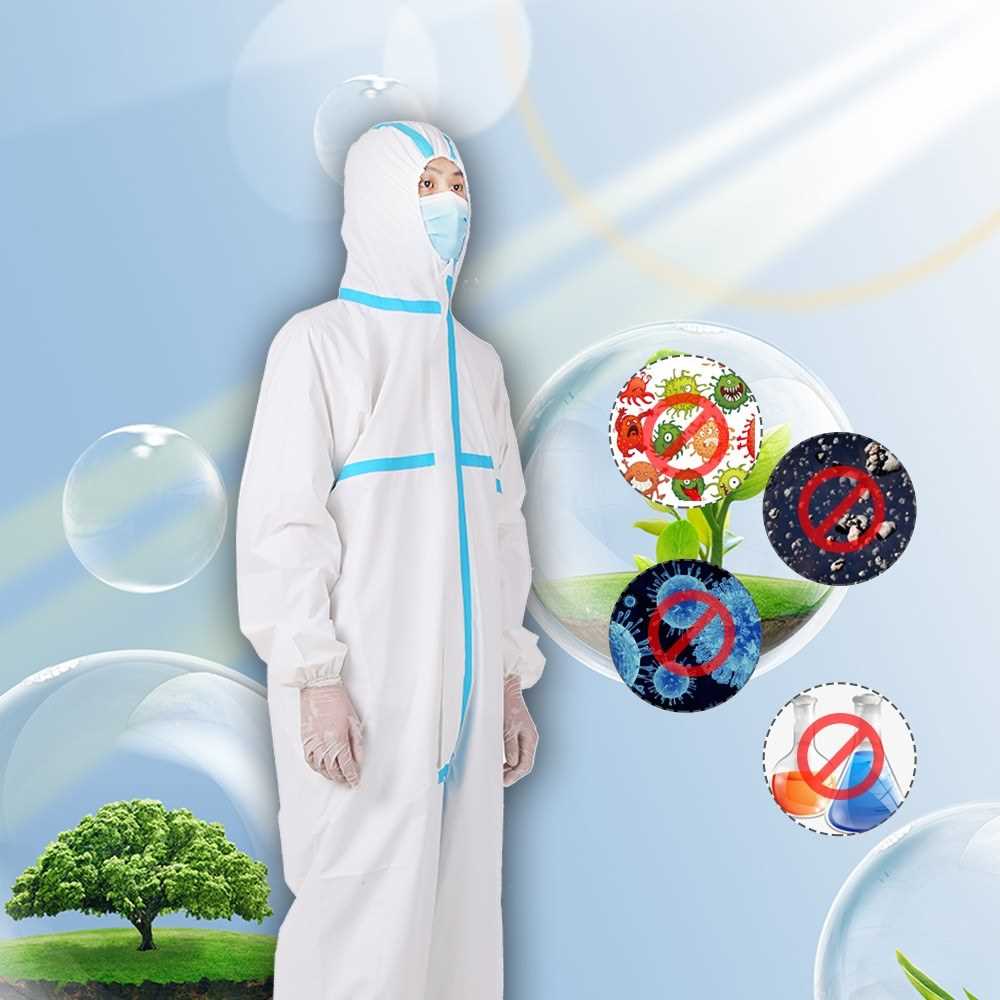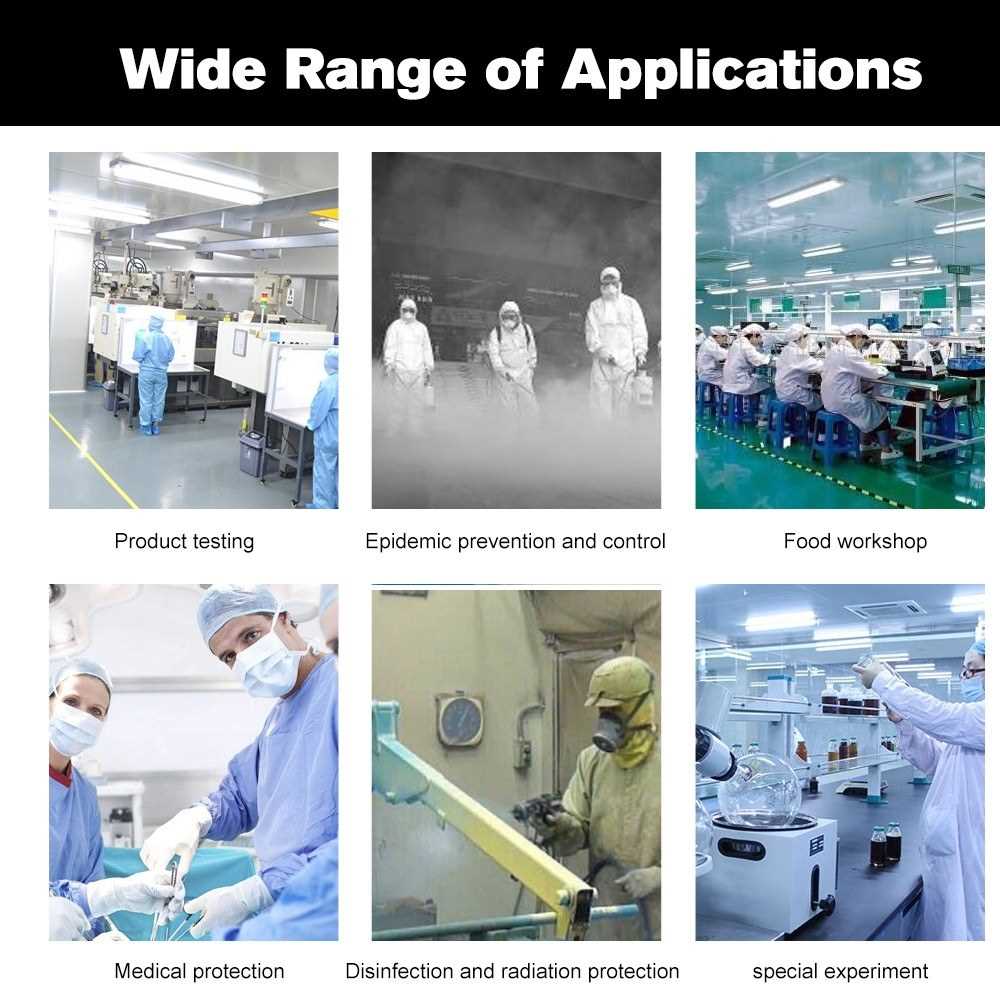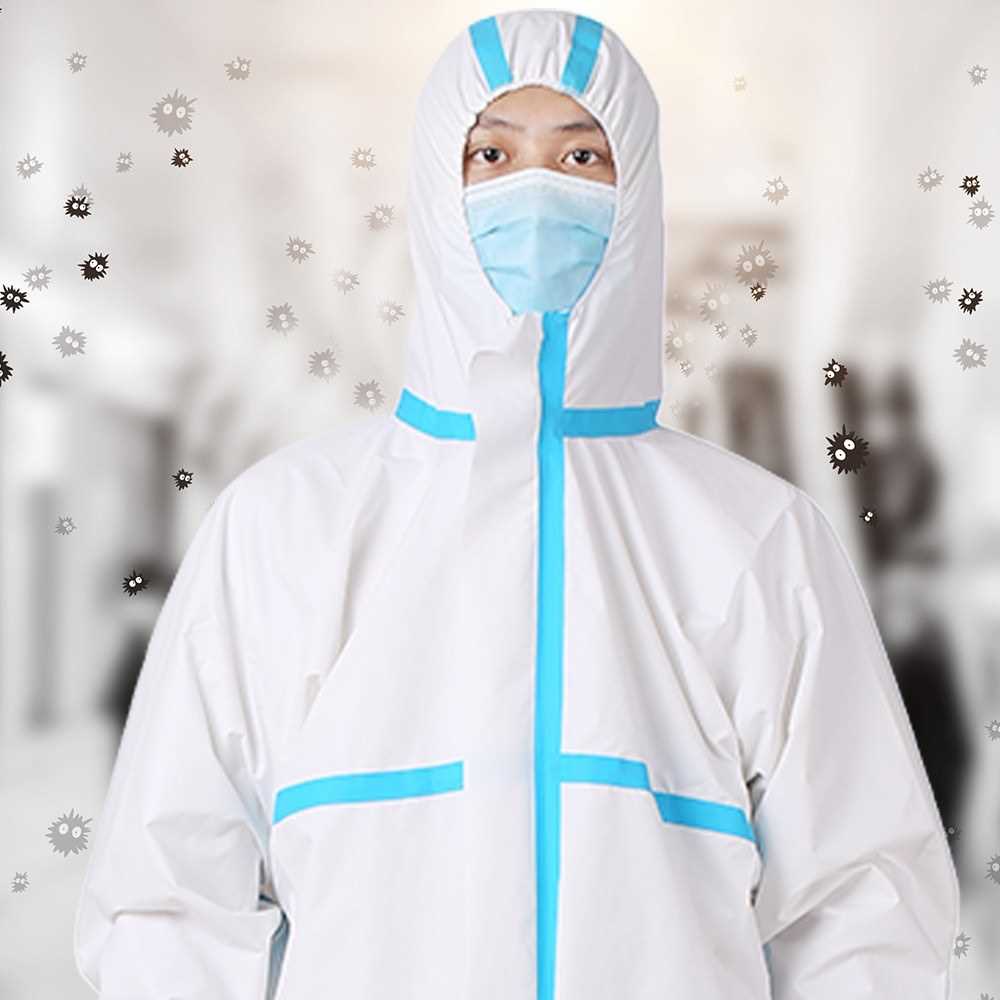 ---