50Pcs 3 Layers Disposable Mouth-muffle Mask Face Mask Men Women Anti-fog Anti-virus Breathable Mask (Standard)
The face mask is 3 layers to reduce respiratory droplets transmission and filter harmful bacteria effectively to provide maximum p-rotection for you, meanwhile allows you to breathe freely and comfortablely. It assures sanitary use by its disposable design, suitable for daily wear.
Features:
Disposable face mask, convenient and sanitary.
3 layers filtration, effectively block droplets, filter harmful particles and reduce respiratory resistance.
Made of non-woven frabic and meltblown cloth, soft and breathable, non-irritating for skin.
Soft nose clip design, more fitting to the face, p-revent dirt from infiltrating from the gap.
Equipped with d-urable soft earloops, eliminate pressure for your ears.
Suitable for outdoor going, travel and shopping to protect you from droplet, bacteria and dust.
Perfect for cleaning the house, b-eauty salon, painting, factory and used for construction, etc.
Specifications:
Material: Non-woven fabric
Quantity: 50Pcs/Box
Item Weight: 3.2g / 0.11ounces (1pc)
Package Weight: 218g / 7.69ounces
Package Size: 185 * 105 * 85mm / 7.28 * 4.13 * 3.35in
Note:
1. The disposable mask should be replaced in time, long-term use is not recommended.
2. If there is any discomfort during wearing, it is suggested to stop using.
3. It is not washable. Please make sure to use it within the expiry date.
4. Store it in a dry and ventilated place, and take it away from fire and inflammables.
Packing List:
1 * Box of Face Mask (50Pcs)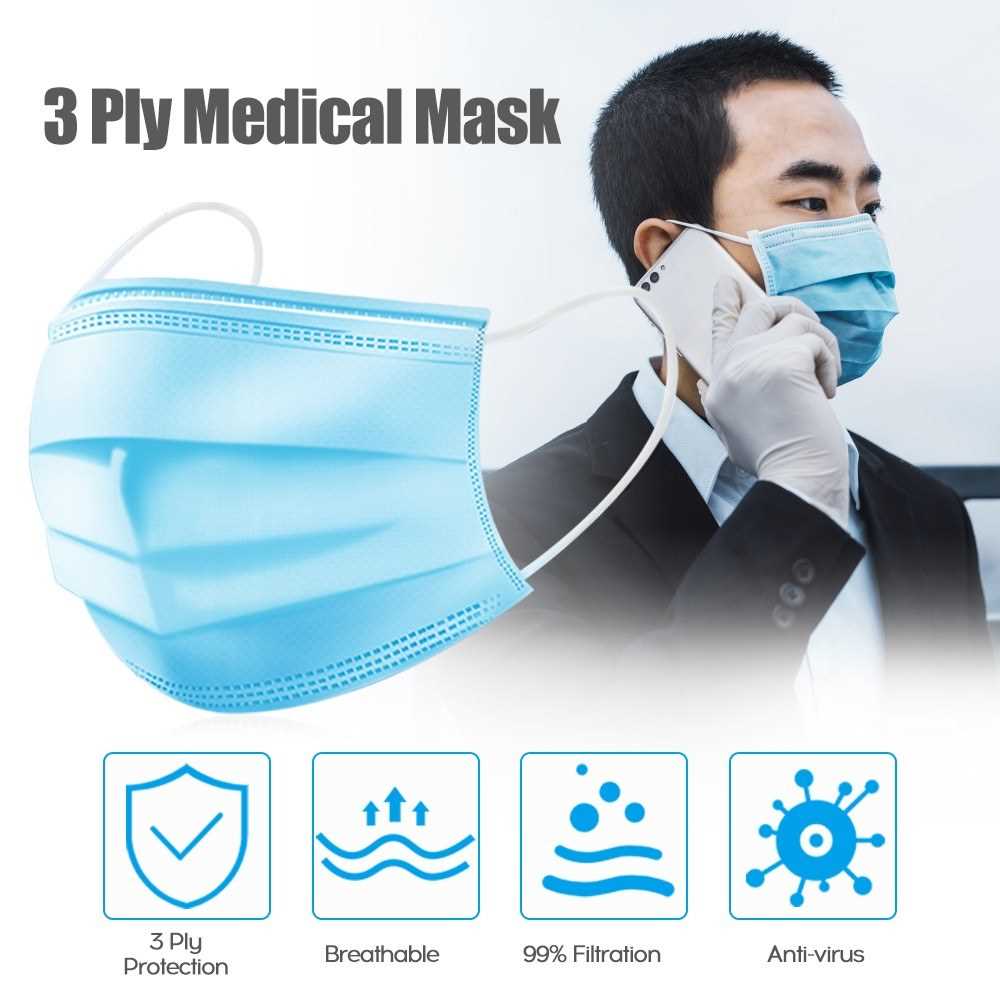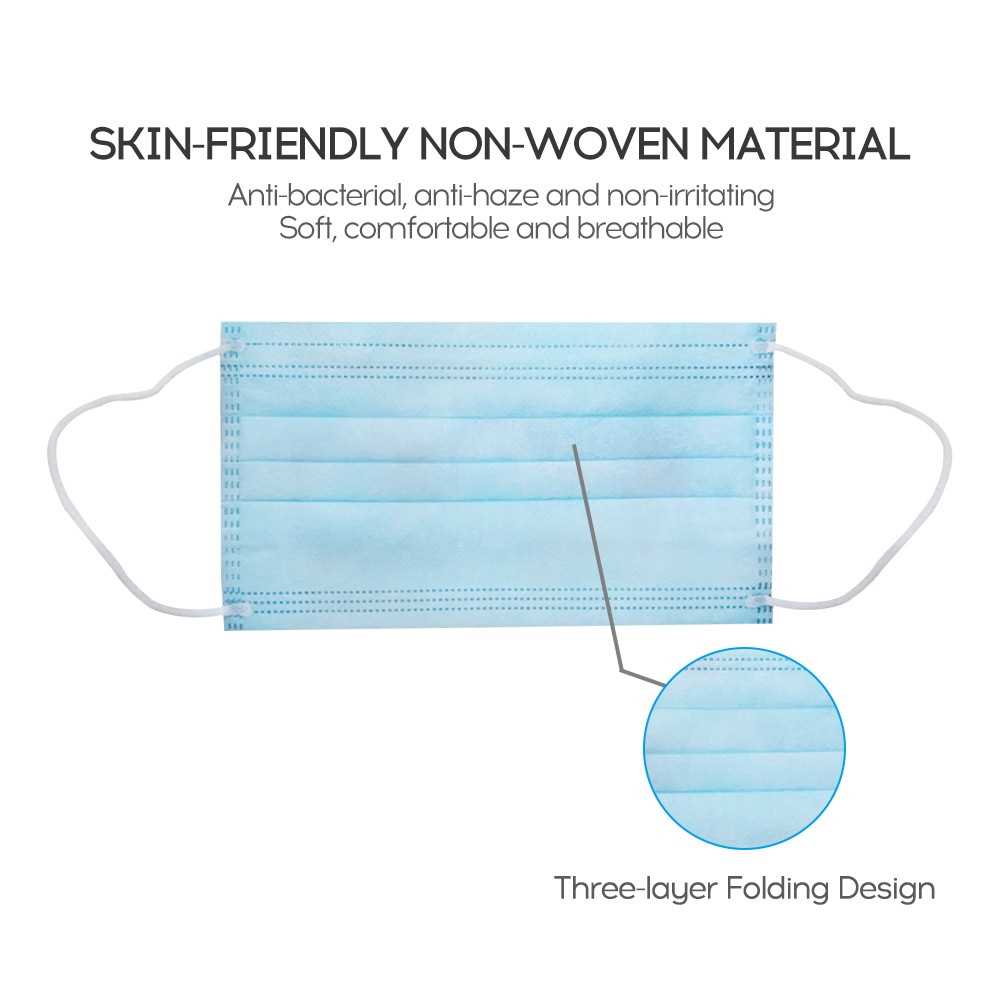 ---