3g * 50 Pcs Non-Washing Hand San-iti-zer Gel 75% Alco-hol Portable Individual Package Wash-free Ster-ili-zing Gel Quick-drying for Household Working Public Places (Standard)
Hand san-iti-zer keeps your hands clean and sanitary. Non-washing design, portable to carry, convenient to use.
Features:
75% alco-hol, rinse-free disin-fec-tant gel.
3g each pack, individual package, 50 pack in all, portable to carry.
Effective ster-iliz-ation rate up to 99.9%.
Non-washing, quick-drying. No need to wash hands in water.
Dis-in-fect anytime and anywhere.
Specifications:
Capacity: 3g Each Pack
Quantity: 50 Pack
Material: 75% Alco-hol
State: Gel State
Package Size: 12 * 12 * 12cm / 4.7 * 4.7 * 4.7in
Package Weight: 310g / 10.9oz
Package List:
3g * 50 Pack Hand San-iti-zer Gel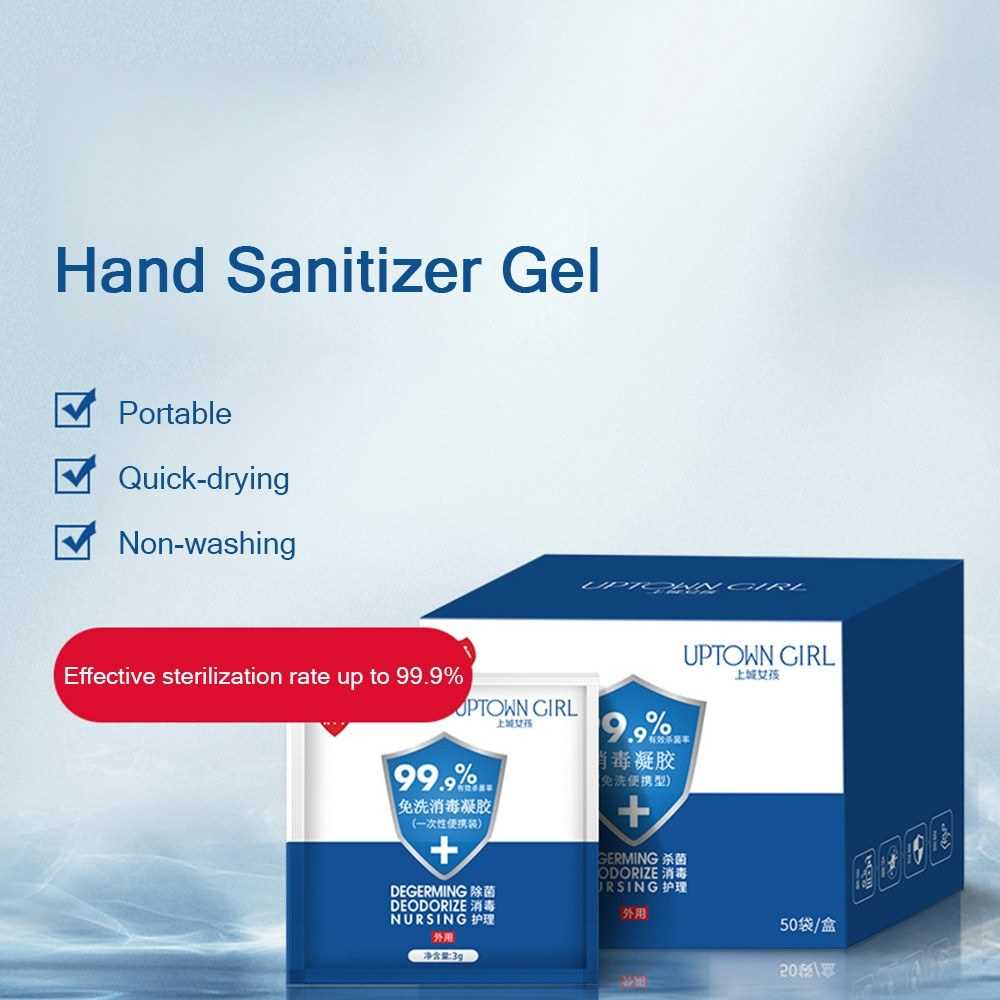 ---